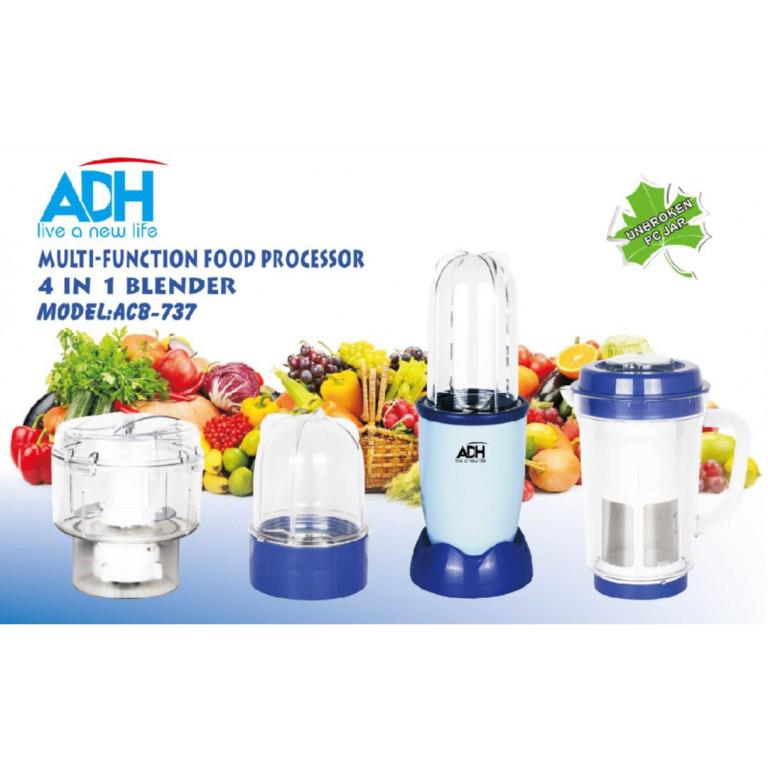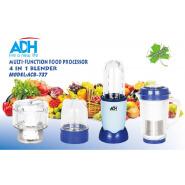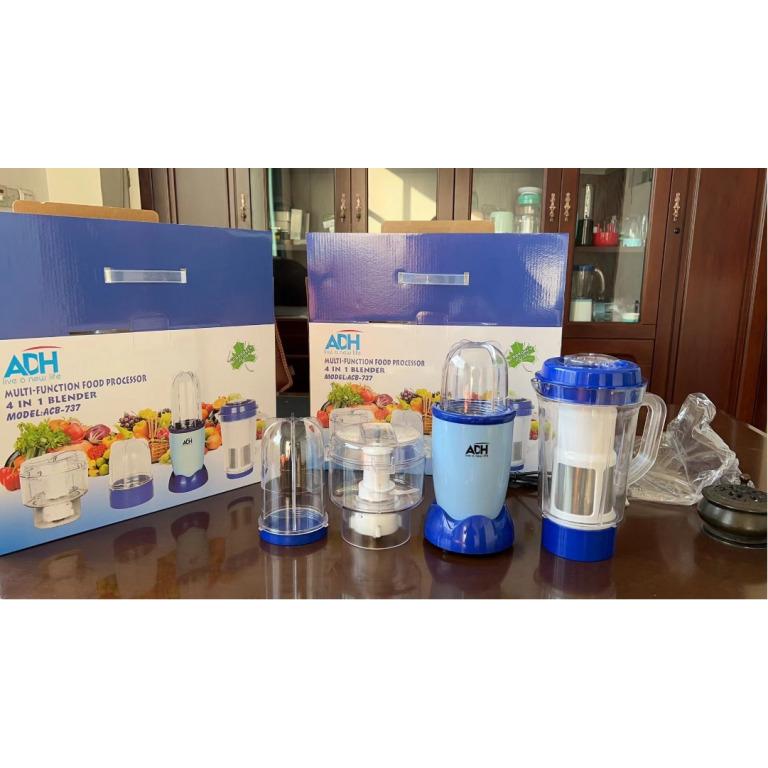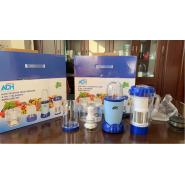 Highlights:
ADH Food Processor, Multi-Functional 4 in 1 High Speed Blender, Smoothie Maker ACB-737 With Unbreakable Jars – White

POWERFUL MOTOR- The power of this 4 in 1 multifunctional blender allows you to cope with hard fruits & vegetables, ideal for creating quick, easy, nutritious drinks and smoothies on the go – simply load, blend and go!
Strong JAR CAPACITY- With a pc jar this big you can blend huge amounts of fruits, vegetables, coffee, nuts & even ice. It helps to save time on cutting fruits or vegetables & instantly get a glass of tasty & healthy juice within a few seconds.
3 SPEED CONTROL WITH PULSE – Keep control over your blending and juicing creations with the dual-speed functions. And with the "Pulse" function grind the ice to the smallest grains & gives the option to use full blade speed in bursts to blend hard chunky ingredients quicker.
DOUBLE STAINLESS STEEL CUTTING BLADE – With these long span blades made of stainless steel, you can cut all kinds of fruits and vegetables.
INCLUDED 2 YEARS MANUFACTURER WARRANTY.