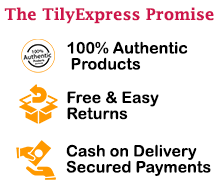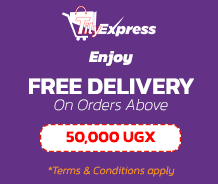 Flash Sales | Limited Stock
Highlights:
Load Capacity 9kg with Digital Display

Features additional steam treatment at the end of the selected program significantly reduces the formation of folds, softer clothes, eliminates odors and bacteria

Maximum Centering Speed 1,400 rpm

Fast ultra program gets clean and fresh clothes in just 15 minutes

Wash Capacity: 9kg
Energy Saving for Money (Energy Efficiency Class: A+++)
Super Quick Wash for Time Saving
Intelligent LED Display
Snowflake Drum for Clothes Protecting
Smart Spin Balance control.
Drum Self Clean for Health
45-degree High Handle Design
Max Spin Speed Option: 1400 rpm
3-year warranty
Don't Miss These Goodies!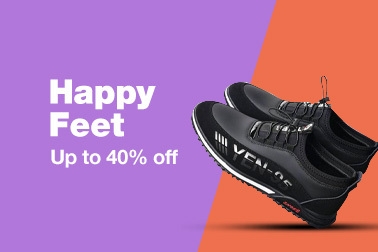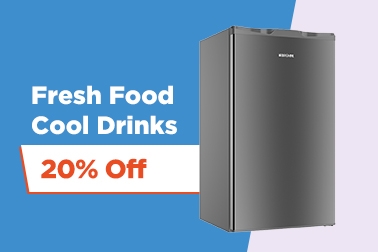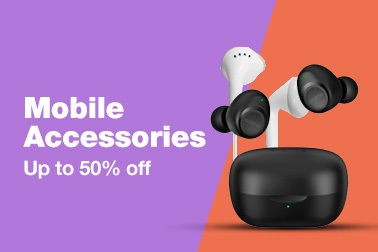 Top Super July Deals
Highlights:
The simple way to get the essentials. With seamless setup from PC and dependable printing, you can handle your everyday printing, scanning, and copying needs with an affordable printer.

Do it all for one low price: Count on high-quality prints time after time from the world's #1 printer vendor

Print speed 7.5/5.5 ppm (black/colour) 60 sheet input / 25 sheet output

Dynamic security enabled printer. Intended to be used with cartridges using only HP original electronic circuitry. Cartridges with modified or non-HP electronic circuitry may not work.

This printer is intended to work only with cartridges with original HP chips or circuitry and will block cartridges using non-HP chips or circuitry. Periodic firmware updates will maintain the effectiveness of these measures.
Home & Kitchen Favourites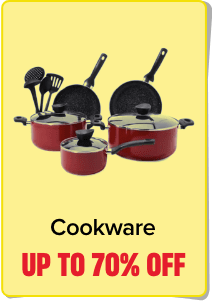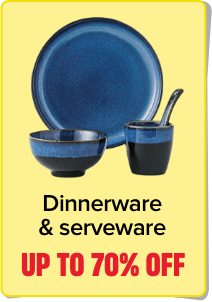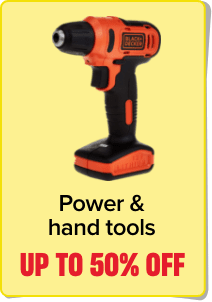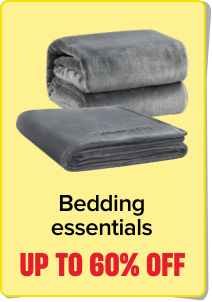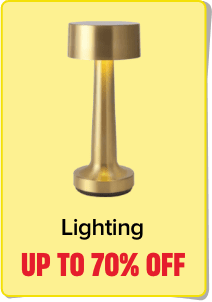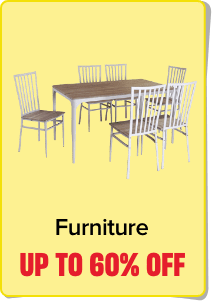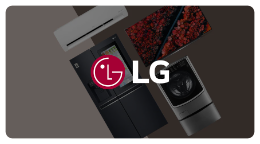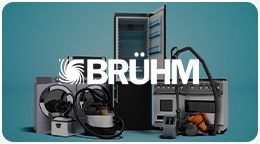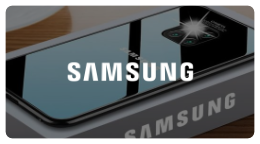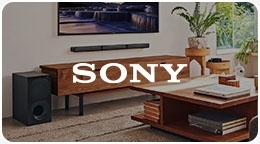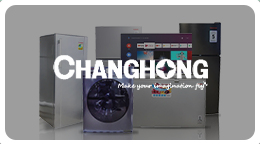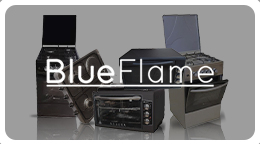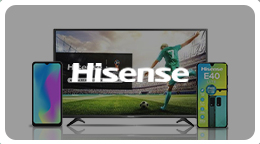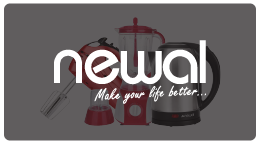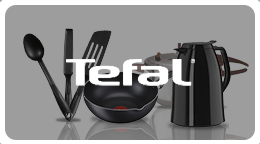 Kitchen & Dining
Highlights:
Premium Die-Cast Aluminium Body
Durable Ceramic Effect Non-Stick Coating with 1 year guarantee
Heat resistant Bakelite handle
Induction bottom,PFOA Free, Microwave and Dishwasher Safe
Perfect for making a single pizza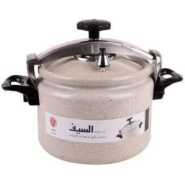 Highlights:
Color : Grey 
Granite
Dish washer safer
Cooks food at a super fast speed. 
Aluminum body
9-liter capacity
Precision weight valve
Safe exhaust system
Explosion proof safety lock system
Highlights:
Top of the paper cupcake liners is 7.5 cm/3-Inch, the bottom is 5 cm/2-Inch, height is 3.25 cm/1.28 inches, 500 Counts
Made of No Smell Greaseproof Paper – To ensure food safety, our cupcake baking cups are made of high-quality food-grade paper. No odor, safe and stable performance.
Oven & Microwave Safe – Caperci white cupcake wrappers can withstand up to 428°F temperature, ideal for cupcakes, muffins. Oven, microwave, and refrigerator safe
Easy to Store – These muffin liners packed with the plastic storage tube, making it easier to separate and store.
Suitable for a variety of occasions, weddings, baby showers, anniversaries, birthdays, graduation parties…, high-quality baking cups make your cupcakes look professional. 
Highlights:
Color: White 
Very easy to use
Stainless steel
High quality
Has unique design and classic style
Used to grind coffee, sugar, nuts and spices
50-100g Capacity
160Watt Motor
Excellent speed to ensure grinding smoothness in minutes
Can be operated easily
Cover is made of transparent glass
Made of stainless mill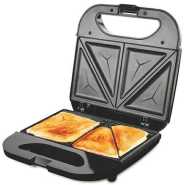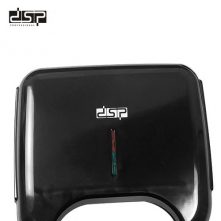 Highlights:
2 sandwiches 4 slices
Indicator lights 
Cool-touch housing
Voltage: 220-240V~50/60H
Non-slip foot pad
Anti-scald handle
Store upright
Automatic temperature control
Power and start indicator
High temperature resistant material housing
Non-stick coating plates for easy cleaning
2 pieces fixed triangle plates
Plate size: 21.5*12.5 cm
Output: 700-800W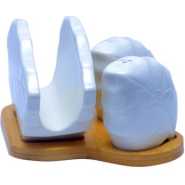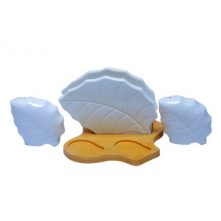 Highlights:
Holds both paper and cloth napkins.
2 shakers for salt or pepper
Cleaning and care: Dishwasher safe
Material: Ceramic
Affordable
High quality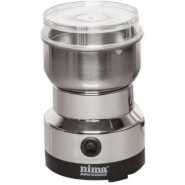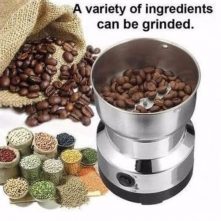 Highlights:
Color: Black,silver
Very easy to use
Stainless steel
High quality
Has unique design and classic style
Used to grind coffee, sugar, nuts and spices
50-100g Capacity
150 Watt Motor
Excellent speed to ensure grinding smoothness in minutes
Can be operated easily
Cover is made of transparent glass
Made of stainless mill
220W power capacity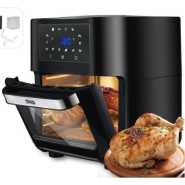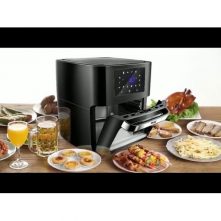 Highlights:
Digital Thermostat Temp. Setting 80℃-200℃
With 30 Mins Timer Auto Shut Off For Precise Cooking
Rapid Air Circulation System Fry Food Faster And Save Energy
6 Cooking Presets
 Non-stick Coating Food Basket With LFGB
With Over Heating Protection Function
Cool-touch Housing And Handle
Color: Black
 Dimension: 31.5×33.4x37cm / 12.4×13.1×14.6″
Power: 1600W Voltage: 220 240V
Frequency: 50/60Hz
Capacity: 12L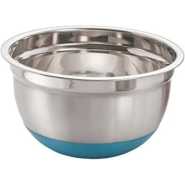 Highlights:
Multi purpose bowls
Dish washer safe
28cm  bowl
Stainless steel bowl for mixing eggs, suitable for cooking, baking, etc.
304 stainless steel, sturdy and durable. Easy to with no dead angle.
Deep mixing bowl with scale, large capacity for convenient use.
Can be stacked together, space-saving, keep your kitchen neat.
Multifunctional bowl for salad, fruits, vegetables, dishwashing, etc.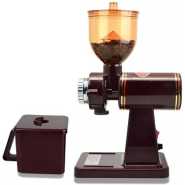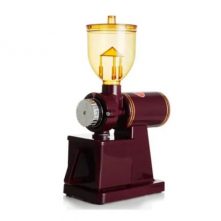 Highlights:
Colour: Coffee Brown 
The Sharpen use of special 60mm stainless steel processing
Sharp blade, strong and durable
With special motor, quiet uniform grinding speed and grinding, especially fine powder grinding production of Espresso
Can adjust the coffee powder thickness (from 1~8, 1 is the smallest coffee powder)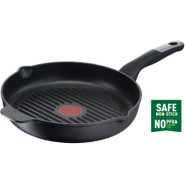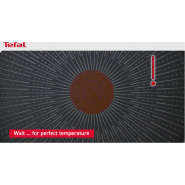 Highlights:
Enjoy the ultimate in grilling from the comfort of your kitchen, with the Unlimited Grill Pan by Tefal! Its range of well-designed features—including a 100%-safe high-quality non-stick coating, Thermo-Signal™ technology and specially shaped grill ridges—make grilling easy while ensuring perfect, flavorful results. 

Highlights:
Package weight in KGs : 3 KG

Type : Cookware Sets

Material : Stainless Steel

Brand : RoyalFord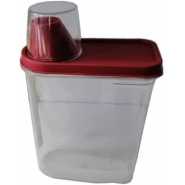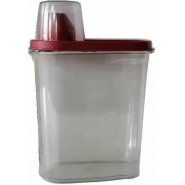 Highlights:
Plastic bin that stores and pours kitchen food
Food storage container keeps food fresh for a longer time with Air-tight seal
Holds kitchen staples like flour, sugar, rice, nuts, beans, snack, food, cereal, coffee, or tea
Dishwasher 
Refrigerator, Freezer, & Microwave Safe 
BPA Free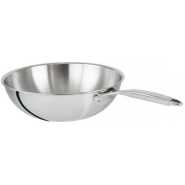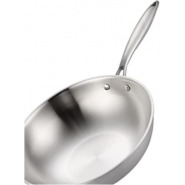 Highlights:
 Eco – Friendly 
Anodized cookware is non-toxic and environment friendly. 
Standardised aluminium utensil 
Premium quality mirror finish stainless steel deep vessel pan 
Compatible for both induction and gas stove use. 
5. Easy to use
Material: Stainless steel/can diameter: 32 cm/can height: 9 cm.
Product Application: Induction Cooker / Gas Cooker.
Strengthen the edges to prevent long-term deformation of the pan.
Tempered glass lids are oven safe recipes or keep food warm, pans use non-stick skill.
Good thermal conductivity, easy to grasp heat, reduce smoke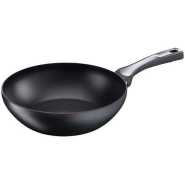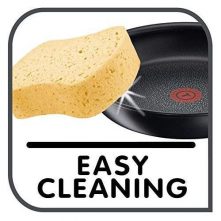 Highlights:
Titanium Excellence coating: lasts up to 3 times longer.
All hobs + induction: gas, electric, ceramic, halogen and induction.
Diameter: 28cm
Material: Aluminium
Non-stick exterior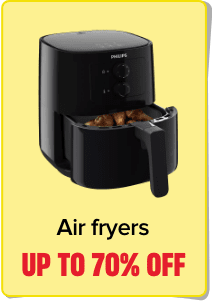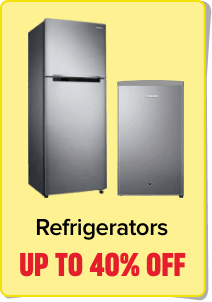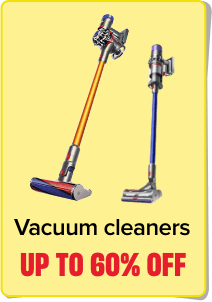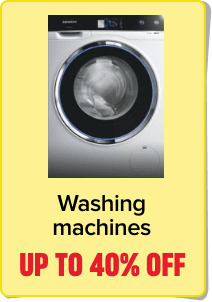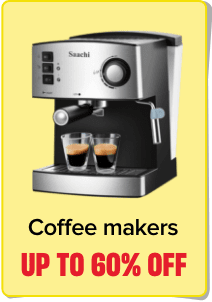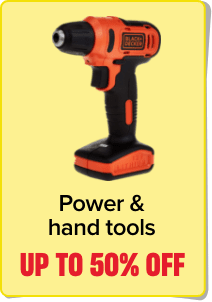 Top Deals on Fridges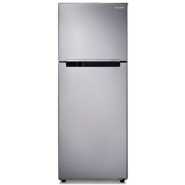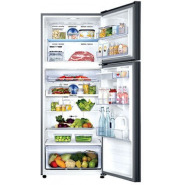 Highlights:
490 Litres Gross Capacity
Recessed Handle
Digital Inverter Compressor (10 Year Warranty)
Twin Cooling Technology
Movable Twist Ice Tray
Large Vegetable Box
Deodorizing Filter
Multi-Storage Basket
Chiller Zone
Led Light
Cool Pack
STS Finish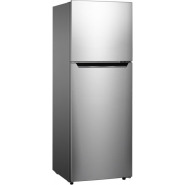 Highlights:
Product Type:Combi Fridge
Total (L) : 270
Top mount freezer
Smart electronic control
Fridge Door Storage Compartments: Yes
Vegetable Crisper : Yes
Cool Fresh Room
Adjustable Spill-proof Shelves
Larger Rack
Big Vegetable box
Colourful Panel
Independent Freezer
rated voltage: 220V-240V
Rated frequency: 50Hz
Rated current: 0.86A
Max wattage of lamp : 1.5w
5 years warranty
Highlights:
Designed for use with 220-240 Volts, 50 Hz
Twin Cooling Plus™ Technology
Digital Inverter for Energy Saving
Frontal Water Dispenser
850 Liter Capacity
SpaceMax technology™
5 Conversion Modes On Demand
Power Cool & Freeze Feature
Removable Deli Tray
Anti-Bacterial Protection
High-Efficiency LED Lighting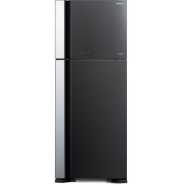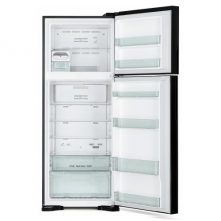 Highlights:
460 Liters Capacity
Inverter Compressor
Dual Fan Cooling
Glass Grey Finish
Tempered Glass Shelves
LED Light (Fridge and Freezer)
Touch Controls
Door Alarm
Movable Twist Ice Tray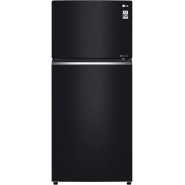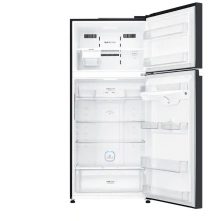 Highlights:
Inverter Linear Compressor
Door Cooling+™
Hygiene Fresh+™
Fresh 0 Zone
Moving Ice Maker
Black Glass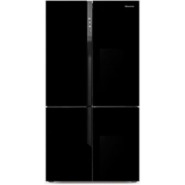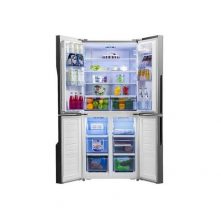 Highlights:
Total No Frost
Multi Air Flow System
Touch Electronic Control
Fashionable Handle Design
Water Dispenser
Folded Coke Rack
Modern Decoration Inside
LED Lighting
Super Cool Function
Super Freeze Function
Alarm Function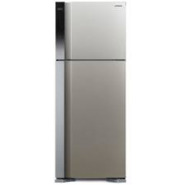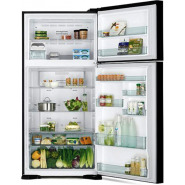 Highlights:
Double door refrigerator,
Inverter Control,
Dual Fan Cooling,
Stablizer Free,
Powerful Cooling at 60 degrees celcius,
Long Cool Keeper,
Dual Sensing Control (Eco Thermo-Senser),
Fresh Select,
Big, Moisture-Guard Vegetable Compartment,
Touch Screen Controller,
Movable Twist Ice Tray,
LED Light,
Nano Titanium Filter,
Tempered Glass Shelves,
No Frost
Brilliant Silver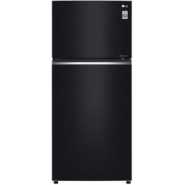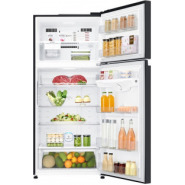 Highlights:
LINEAR Cooling™
DoorCooling+™
Multi Air Flow
Inverter Linear Compressor
Moving Ice Maker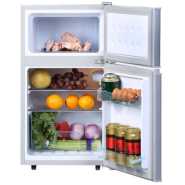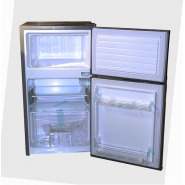 Highlights:
Brand: Hisense
Model: RD-10DR 
Capacity: 100L 
Double-Door Fridge (Defrost)
Color: Silver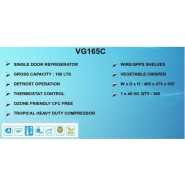 Highlights:
Single Door Refrigerator
120 Liters Gross Capacity
Defrost Operation
Thermostat Control
Wire / GPPS Shelves
Tropical Heavy duty Compressor
Vegetable Crisper
Lockable Door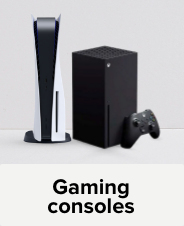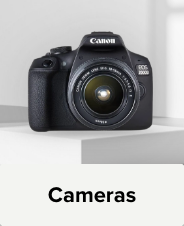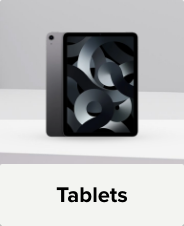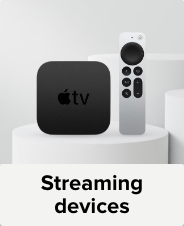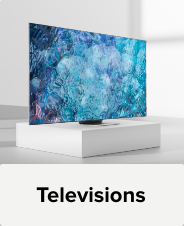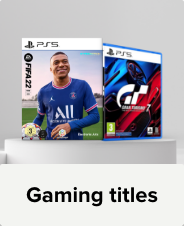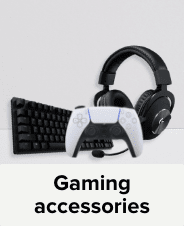 Top Deals | TVs & Audio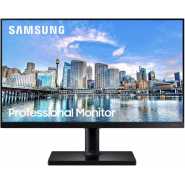 Highlights:
IPS Monitor – superior picture quality and crystal clear images

2 HDMI, DisplayPort and USB ports – offering superb connectivity

Height Adjustable stand(HAS), Tilt, Pivot – for vertical and horizontal movement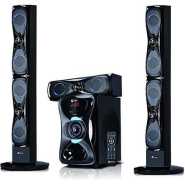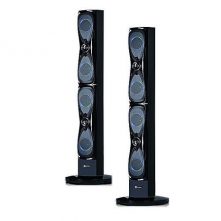 Highlights:
Remote
LED Display
Compatible with DVD, CD, MPEG-4, MP3 & WMA
Aux/Digital FM ready
USB Support
Bluetooth
Equalizer functionality
Highlights:
Bring the party! Add impact to all your music with high power and soul shaking bass

Speaker lighting and customisable party lighting that change colour and sync to the beat

Party Features! Motion Control via Fiestable application, DJ effects, 2 x Mic input for Karaoke

Multi-source playback. Bluetooth and NFC for simple one-touch connectivity. Easily connect to your TV with HDMI connection. CD, DVD, USB (REC & Play), FM Radio, Audio IN (RCA), Audio output

Guitar input lets the SHAKE-X30D serve as guitar amp and speaker
---
From the manufacturer
Sound pressure horn for noticeable bass.

Let yourself be carried away by tremendous bass thanks to the sound pressure horn. The folded horn design inside increases sound pressure as the sound is fed through an amplifier tube. The result is far more effective than traditional amplifier and signal processing technologies with higher energy consumption and ensures that you feel every bass.

An even higher quality Bluetooth transmission thanks to LDAC.

LDAC is a new audio technology from Sony, which allows you to enjoy high-quality wireless audio streaming via Bluetooth. Thanks to the transfer of up to three times the amount of data, LDAC enhances the listening experience for all your music.

LED lights on the speaker create party atmosphere.

Add some party flair with LED speaker lighting just like in the club. The LED speakers feature numerous colour patterns from pure white to rainbow colours. They shine in the rhythm of music and adjust brightness and speed to the current music style and mood.
With DJ effects, you can add your own track with your own note.

Bring the mood to cooking with DJ effects. With four different effects, you can really heat up your party: A flanger produces a fluctuating sound, the WAH effect distorts the audio signal, the isolator highlights a certain frequency band and with PAN the sound changes between the speakers. Through the Fiestable app and gesture control, you can easily access DJ effects and add a creative touch to your party playlists.

Karaoke Sing-along Functions

Nothing easier than a karaoke competition with your friends: Simply connect the SHAKE-X30D to a TV and insert a karaoke DVD to sing along your favourite songs loud. With two microphone inputs, song reservation function, karaoke rating and echo effects, nothing stands in the way of a vocal duel with your friends. An integrated vocal fader dampens the voices on the CDs, so you can sing your favourite songs with you undisturbed.

Guitar input.

With the guitar input, you can play your own mini concerts. Simply plug in and press the guitar button, and you can create powerful guitar sound. You can also connect a microphone and sing to it.
HDMI input for easy setup

The system can be easily connected to the TV. So you can enjoy a rich, powerful sound with all movies and music. Thanks to the HDMI connection, a single cable is enough.

Enjoy your movies via a built-in DVD player

View your DVDs on the built-in player of the SHAKE-X30D. Experience any explosion, action sequence, or dramatic scene in impressive cinema surround sound that will take you in the middle of action. Turn your living room into a cinema room and enjoy exciting movie nights.

Seamless transmission with NFC and Bluetooth technology.

NFC (Near Field Communication) and Bluetooth technology eliminate the need for cables and complicated setup. Simply touch the SHAKE-X30D with your NFC-enabled device to create a fast, seamless connection and transfer your music collection. No NFC available to you? No problem. Simply connect via Bluetooth and off you go.
Combine all your music tracks with Sony | Music Centre

Download Sony | Music Center (formerly SongPal) for your smartphone or tablet, because this will help you have your music collection under control. Simply connect via Bluetooth to play all your favourite music. The app can also be used to adjust sound settings to ensure excellent and balanced audio quality.

USB ports for easy plugging and playback

Do you want to copy music tracks from CD to USB? Nothing easier than this: Simply connect your device to the port for recording and playback. When recording directly to USB, you can increase the standard bit rate from 128 kbps to 256 kbps to further optimize audio quality.

Audio input to expand your sound system

Get the most out of your home audio system. Thanks to two RCA inputs, you can connect a TV or power a game console.
Built-in CD player for your CD collection.

Playback classic albums or mix CDs with an integrated CD player This home audio system is compatible with CD, CD-R and CD-RW. This allows you to enjoy everything from studio recordings to mixtapes to downloaded tracks.

FM radio tuner for your favourite shows

Want to listen to your favourite DJs? Simply turn the wheel for FM radio to hear what's running.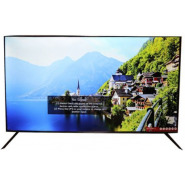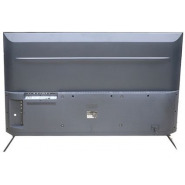 Highlights:
Frameless 
Inbuilt free to air decoder
5 years warranty
Full HD.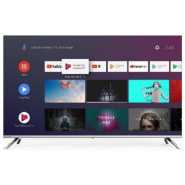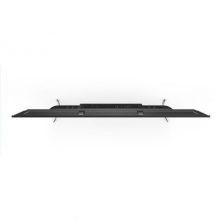 Highlights:
Frameless
The Newest Android TV (9.0) licenced
Chrome Cast Built-in
Netflix & Amazon Prime Built-in
GooglePlay Store
HDR10
HLG
Dolby Audio
Quad Core CPU
ROM(8GB)
2x HDMI
Highlights:
Android TV with Quadcore processor
Ultra-thin bezels
Built-in Chromecast
Shortcut media streaming buttons on the remote control
Download your favorite apps from Google Play
PVR recording to USB*
Connectivity: RJ45 input, 2x HDMI inputs (one with ARC), USB input, mini composite (AV) input, optical audio output, headphone out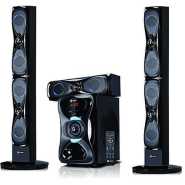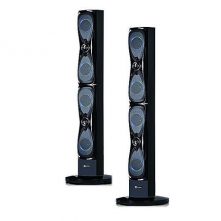 Highlights:
Remote
LED Display
Compatible with DVD, CD, MPEG-4, MP3 & WMA
Aux/Digital FM ready
USB Support
Bluetooth
Equalizer functionality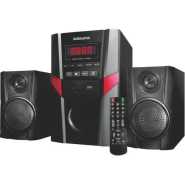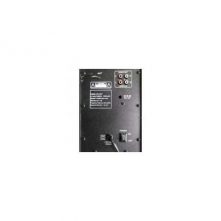 Highlights:
Brand Name : GlobalStar
Model Number : GS-4002
Input sensitivity:=70dB
Voltage :AC90V- 260V  DC:12V/50/60HZ
Channels :  (2.1)
Material : Wooden & Plastic
Output Power : 40W+15W*2
Speaker Unit : 4″x1+3″ *2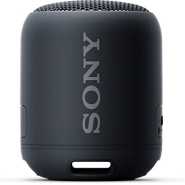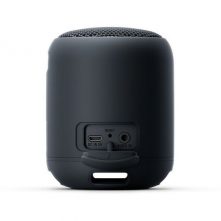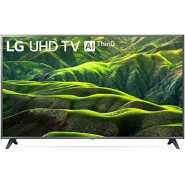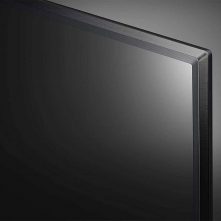 Highlights:
Your purchase includes a LG 86UM8070PUA 86 inch 4K Ultra HD Smart LED TV 2019 model, a magic remote control with batteries, a power cord (not rated on the wall), a user manual (Spanish language not guaranteed)

TV dimensions: without stand (W x H x D) 76.5 "x 44" x 3.7 "; with stand (W x H x D) 76.5" x 46.8 "x 13.6"; TV Weight with Stand 99.2 lbs .; Mounting type: VESA mount (width x height) 600 x 400

Power requirements: standby power consumption less than 0.5W | power consumption 156.3 W

Connectivity: HDMI input (HDCP 2.2) 4 (2 rear, 2 sides) | audio return channel HDMI (ARC) ARC (HDMI 2) | USB ports (v 2.0) 3 (2 rear, 1 side). TV does not include integrated camera

Transform your TV into an entertainment powerhouse with advanced cinema-inspired picture and sound technologies that optimize picture and sound for a spectacular, more realistic experience in every scene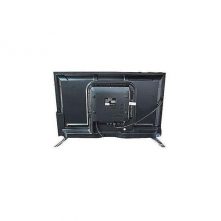 Highlights:
Dolby Digital, HDMI, HDMI 1.3, USB Connectivity
Display Type: LED 19 Inches
Display Features: HD Ready Features
Functionality:Gaming TV Units
Connectivity:USB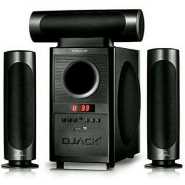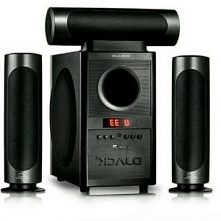 Highlights:
Brand Name: DJACK
Color:black
Power output::60 watts
Function: Bluetooth
Support: FM/USB/SD
Input/USB/SD/MMC/DVD/PC/MP3/Mobile Phone
Mute included
On/off power switch speaker
Drive units:6.5″ ×1+3″ ×3
Impendance:4 Amps
Model no. DJ-903L
Selected to adjust
Distortion: 0.3% at 1 watt
S/N>70dB
Frequency response: 38Hz~20KHz
Dimensions:37.5(L)*35.5(W)*33(H)cm
Voltage: AC220-240V 50/60Hz function.
Highlights:
Dolby Audio : Enjoy dramatic, high-quality surround sound from 5.1 separate audio channels with Dolby Digital

5.1ch Surround Sound : 5.1 channels of real surround sound. Rear speakers and an external subwoofer work with a 3-ch soundbar to deliver dynamic, immersive, cinematic sound.

Power Output : 400W power output puts you right at the heart of action. HDMI CEC : Yes

Bluetooth Connectivity : Easily play your favourite content via bluetooth connectivity

USB Playback :Use the USB port to plug and play music from a memory stick with ease

Sound Mode :A button for every sound—choose the mode that's right for whatever you're watching or listening to, including Auto, Standard, Cinema and Music. You can also select Night and Voice modes

HDMI Arc and Optical Connectivity : Connect your soundbar with TV via single cable connection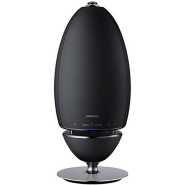 Highlights:
Connectivity

Wireless, Bluetooth

Features

Bluetooth, WiFi

Color

Black

Compatible Brand

Universal
Highlights:
Channels

: 3.1CH

Compatibility

: with CD/MP3/CD-R/CD-RW

FM PLL Radio

: Yes

Bluetooth

: Yes

USB

: Yes

AUX-OUT: 

Earphone Jack 3.5mm

Remote Control: 

Yes

Power

: 100W
Don't Miss These Goodies!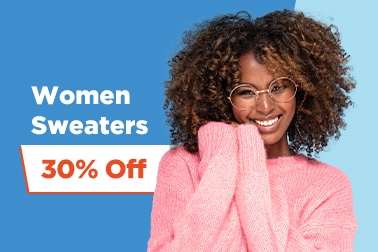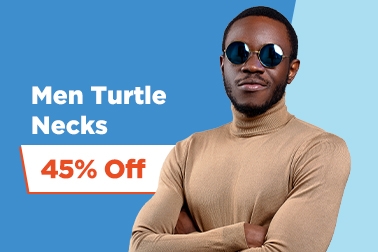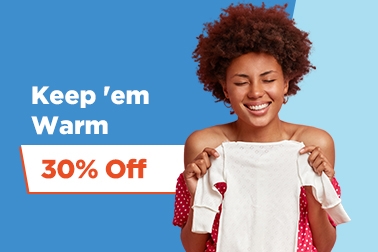 Men's Shoes
Highlights:
Color: Brown
Material: Faux Leather
Sole Material: Rubber
Closure: Slip On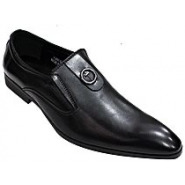 Highlights:
Material: Faux leather
Closure: Slip on
Color: Black
Design: Formal wear
Gender: Men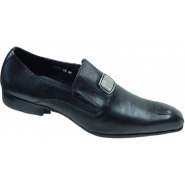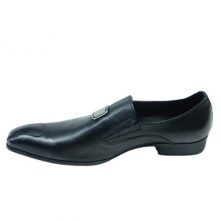 Highlights:
Material: Faux Leather 
Ge