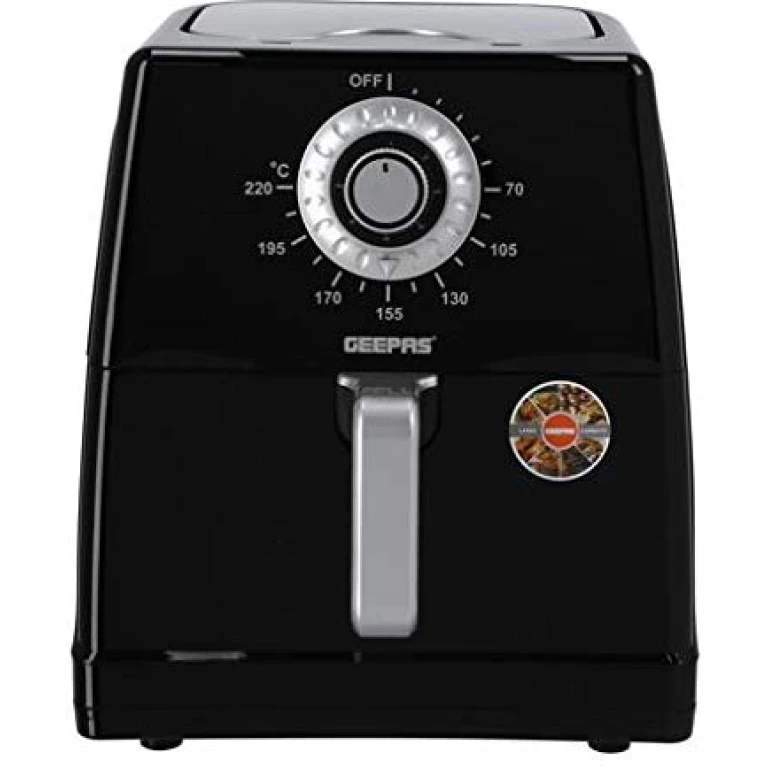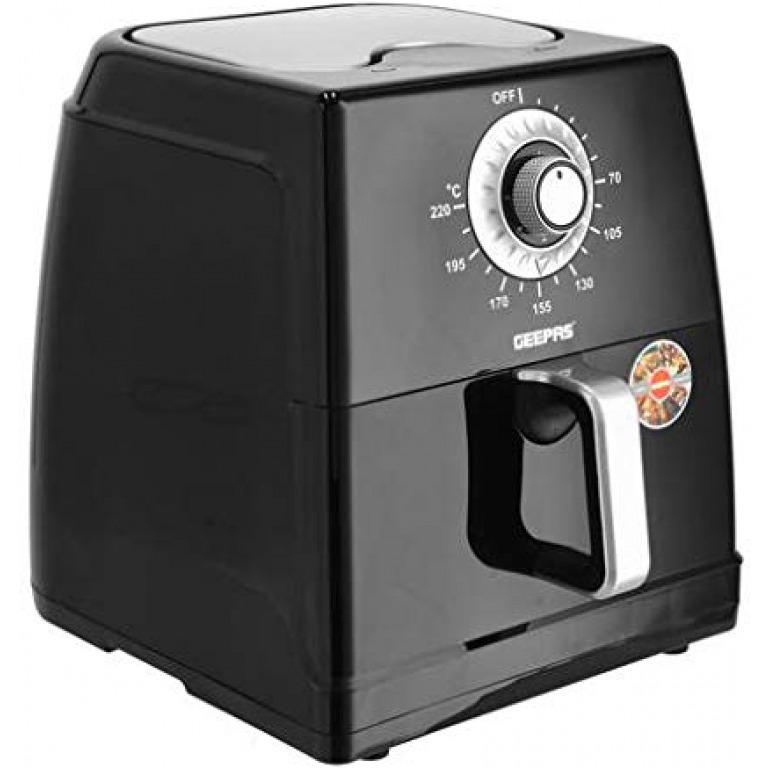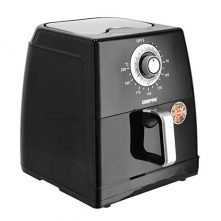 Highlights:
LIVING AND FRYING – This Healthy Living Air Fryer Utilizes Rapidly Heated Technology to Cook Your favourite healthy and low-fat meals with Little to No Oil. All while keeping the same great taste, so you lose the fat, not the flavour

60 MINUTE TIMER AND TEMPERATURE CONTROL – Easily switch between a temperature range from 80-220° for perfect results and also set a handy 60-minute timer if required

OVERHEAT PROTECTION, RAPID AIR CIRCULATION SYSTEM – This digital air fryer has to overheat protection built into it – This preserves the machine while enabling safe cooking in the kitchen. Extremely Fast 3D Air Flow Circulation Technology cooks your foods at incredible speeds while Over-Heat Protection ensures safety when cooking at all times

PERFECT COOKING MODES – Cook all your favourite meals mess and hassle-free by choosing from preset cooking modes that guarantee a perfect meal. These include Chicken, Chips, Fish, Steak, Shrimp, Pork and even Cake

INCLUDES 2 YEARS OF MANUFACTURER WARRANTY
Online Shopping for Genuine Air Fryers in Uganda. 
Select from our wide range of Genuine Air Fryers on TilyExpress. With our comprehensive collection of Air Fryers, you will likely find just the one that is suitable for you at the best price. All our Air Fryers carry not less than a 1-year warranty. Place your order and have your Air Fryers delivered right to your doorstep anywhere in Uganda. Enjoy Same day delivery in Kampala, Mukono & Wakiso, and Next-day delivery in other districts. 
Buy Quality Air Fryers at the Best prices in Uganda. 
On TilyExpress, you can find the best quality Air Fryers at the best price in Uganda. Enjoy hassle Free 7 days returns and replacements. 
Need Help in Finding the Right Air Fryer? Shop With Our Live Experts. 
Please chat with our independent product experts to get answers to your product questions and special offers on Air Fryers.