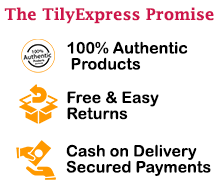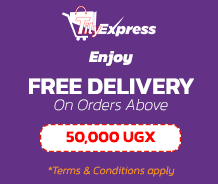 Flash Sales | Limited Stock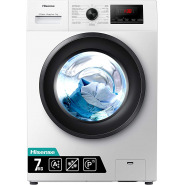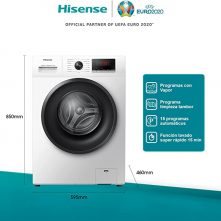 Highlights:
Hisense 7Kg Front Load Washing Machine 1200 RPM Silver Model WFKV7012T -1 Years Full Warranty.

The Hisense front-load washing machine is designed to reward you with quick-and-efficient washing while being energy-efficient. The machine features the 6-Motion DD technology that optimizes the washing program for each fabric type. Additionally, it has the Turbo Wash 3D feature for enhanced speed and efficiency.

The Hisense washing machine scores high on reliability and durability, owing to its precision-engineered design. It is equipped with the Smart Diagnosis feature that troubleshoots and resolves issues with the utmost ease. This feature saves the hassle of requiring expert supervision to diagnose the issue. The appliance is equipped with a wide-control touch panel that provides easy visibility and convenient use.

Give your garments the ultimate wash by using the Hisense 7Kg WFKV7012T Front Load Washing Machine. With a speed of 1200RPM, this appliance offers faultless cleaning while being resource-efficient. The highlighting feature of this appliance is its 6-Motion DD technology that optimizes the washing program for different fabrics. Also, it has the Smart Diagnosis feature that troubleshoots any issue with ease.

Warranty: One Year Manufacture Warranty, Company is responsible Box Packed Delivery, Installion will be customer's own responsiblity.

Product Dimensions ( L x W x H ) 60 x 60 x 85 cm 55kg.
Don't Miss These Goodies!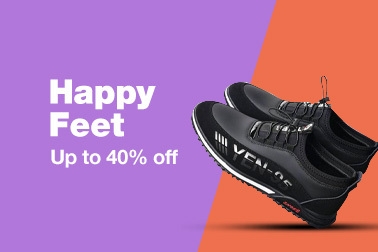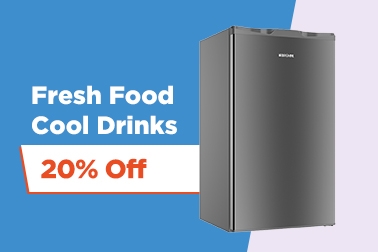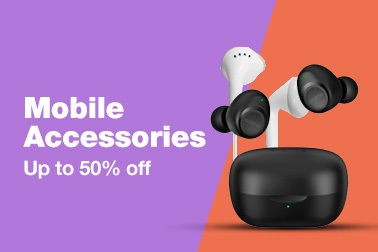 Top Super July Deals
Highlights:
Size: 178 Litres
Power: 150W
Double door
High Quality
Strong & Durable
Very Lovely & Economical
Highlights:
TV aspect selection: 16:9 / 4:3
Zoom-in function
8 languages and 32 subtitles
Parental lock function
Intelligent software upgrading
PAL/NTSC – Multi-region setup
OSD in multi-language
Screen saving protection function
Super DVD error correction
Fully compatible with Divx, MPEG-4, AVI, VCD, DVCD, CD, CD-G, CD-R/RW, MP3, DVD, DVD-R/RW, etc.
Volume and Mute control
With USB, SD card and Ripping Function
RCA audio-video & YUV outputs
Highlights:
The simple way to get the essentials. With seamless setup from PC and dependable printing, you can handle your everyday printing, scanning, and copying needs with an affordable printer.

Do it all for one low price: Count on high-quality prints time after time from the world's #1 printer vendor

Print speed 7.5/5.5 ppm (black/colour) 60 sheet input / 25 sheet output

Dynamic security enabled printer. Intended to be used with cartridges using only HP original electronic circuitry. Cartridges with modified or non-HP electronic circuitry may not work.

This printer is intended to work only with cartridges with original HP chips or circuitry and will block cartridges using non-HP chips or circuitry. Periodic firmware updates will maintain the effectiveness of these measures.
Highlights:
Cookie and cake creativity everyday made easier and enjoyable.
 Dishwasher safe, plunger assembly must be hand washed
Very easy to use
Full set of the Caking Making Baking Tools 288 pieces
Color: Blue
Material: Stainless steel, Plastic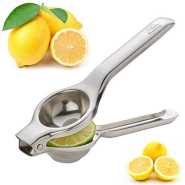 Highlights:
It's metallic.
Stainless steel doesn't rust.
Manual
Color: Silver
makes work easier
Highlights:
Size: 90 Litres
Power: 150W
Single door
High Quality
Strong & Durable
Very Lovely & Economical
Highlights:
50 Watts
3 Speed Setting
Oscillating
Tilt Function
Easy portable movement
2 Year Warranty
Highlights:
Fridge Bottle – 4L
Tumblers
Brand New
Lovely & Fashionable
High Quality
Strong & Durable
Highlights:
Diagonal size: 32 Inches
Picture Quality: 1080p
Brand: Hisense
Smart TV with Ready Internet
Inbuilt Free to Air Digital Decoder
Colour: Black
Wi-Fi® Built In: Yes
HDMI, USB, RF In Ports: Yes
Instruction manual,
Remote control with batteries
Highlights:
Color: Silver
2 layers
Light stainless steel
Easy to manage
Highlights:
160gb  External Hard Drive Western Digital 
brand New.
Health status : Excellent
Strong and durable 
Very fast
Home & Kitchen Favourites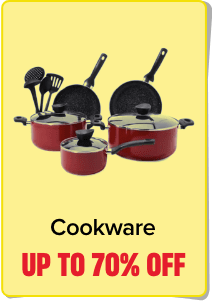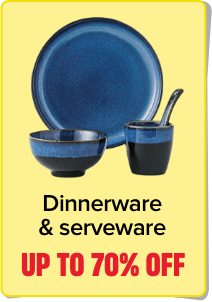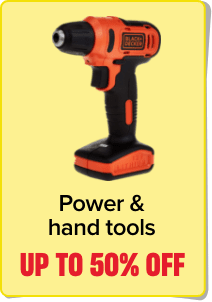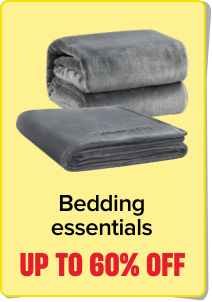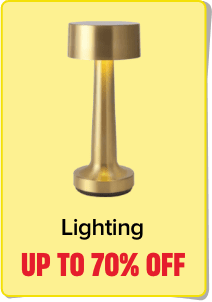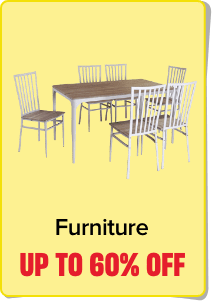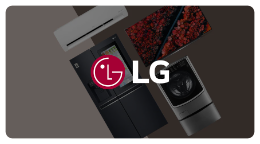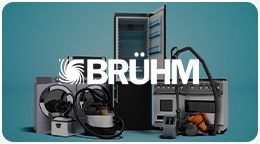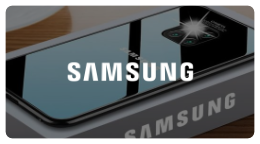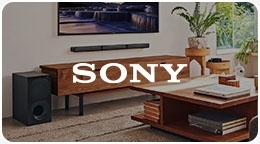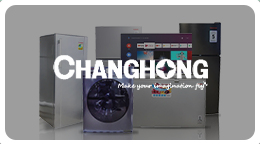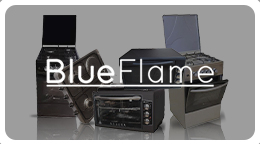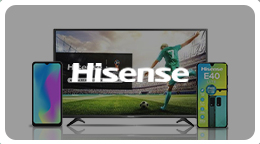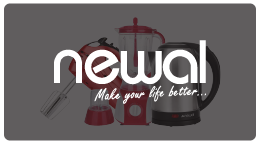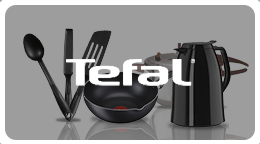 Kitchen & Dining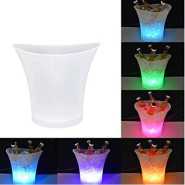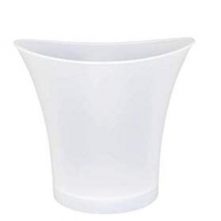 Highlights:
【LARGE CAPACITY】5 Liter capacity, Good for up to 750ml wine champagne and a half-dozen 330ml beer Ice Bucket
【SAFE MATERIALPE】environmental-friendly protection material,Waterproof, anti-fall
【EASY OPERATION】A single push-button on the underside of the Light-Up Ice Bucket turns the bright LED lights on and off
【LED COLOR CHANGING】Led Waterproof with Colors Changing,Power by 2 AA Batteries(batteries not include),allows the ice bucket to be converted to a variety of colors at any time
【PERFECT FOR ENTERTAINING】Makes any occasion more festive. Perfect for indoor-outdoor bars, celebrations, BBQ, cookouts and all parties or events. Also can be used as a great centerpiece vase for large floral arrangements and Christmas parties!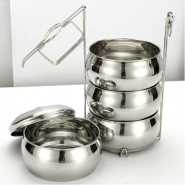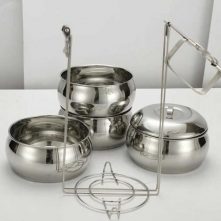 Highlights:
【material】made by 304 stainless steel,with food grade PP cover,BPA free.Stainless steel is thick and strong plastic casing
【useful】You can put different food into it, such as Noodles,salad,fruit, sandwich,eggs,rice an so on.If you want keep food warm,the tray is removable design,you can pour hot water into the bottom Of the box,close the cover,please look at the picture.You will love how the compartments are separated and seals nicely
【capacity】Large capacity, large size, big enough for adult's food.
【Carry】The lunch box set with insulation bag and spoon set,easy to carry around.The insulation bag also can keep your food fresh.when you go to work,you can carry it at your car or the bus.
【The right size】Perfect size to go inside a lunch bag too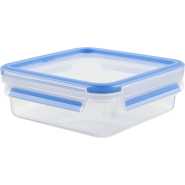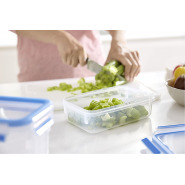 Highlights:
Suitable conservation: Distinct freshness seal keeps food fresh for up to 2 x longer

100 Percent leakproof: Thanks to the distinct freshness seal in the lid, you can transport your food safely

100 Percent hygiene: The freshness seal in the lid has no gaps for germs to form, so food stays fresh for longer: The freshness seal also acts as an odour barrier

100 Percent safe: Made using BPA-free materials only and is certified as baby food storage safe

Guarantee: This plastic container is made in Germany and has a 30 years guarantee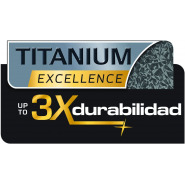 Highlights:
All hobs and induction: gas, electric, ceramic, halogen and induction

Titanium Excellence coating: lasts up to 3 times longer compared to other Titanium coating

Aluminum non-stick induction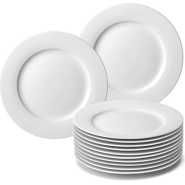 Highlights:
Color: White 
Quantity: 12 Pieces
Material: Ceramic
Design: Multi designed 
Elegant design
7 Inch dinner plates
Thanks to dinner plates with high enough temperature (2400F ) safe for microwave, oven when you are making Christmas food ,waffles.
Made of NON-TOXIC premium porcelain, They are LEAD-FREE, high-quality dinner plate set offer reliable strength and durability
Safe in your microwave, oven, freezer , Dishwasher, as well as a lightweight design for easy handling& cleaning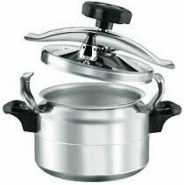 Highlights:
Color : Silver
Stainless steel
Dish washer safer
Cooks food at a super fast speed. 
Aluminum body
5-liter capacity
Precision weight valve
Safe exhaust system
Explosion proof safety lock system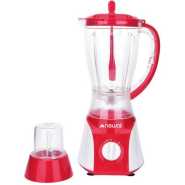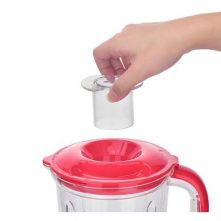 Highlights:
Capacity: 1,5 L
Multi-function blender & grinder 2 in 1
Automatic locking system
Unbreakable jar
Four speeds switch modulation
Easy to clean
Multi-safety protection, people-oriented
Power 500w
Highlights:
Large base and platform, ample space for larger items
Simple controls;
Compact;
Tare function.
Durable plastic bowl;
Digital liquid crystal display;
Touch control;
Tara function;
Overload, low battery indicator;
Automatic shutdown;
Selection of units of measurement;
Maximum load: 3 kg;
Graduation price: 1 g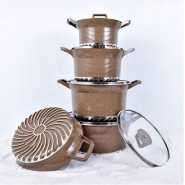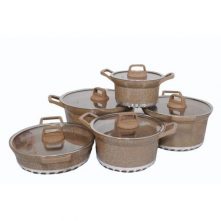 Highlights:
10 Piece Soup Pots
Premium Die-Cast Aluminium Body
Oven safe, Dishwasher safe, PFOA FREE
Durable Non-Stick  Coating
Sturdy Tempered Glass Lids with Steam Vent
Moulded Side Handles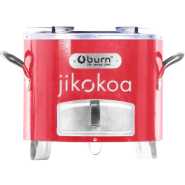 Highlights:
Saves up to 80% of your makaa/charcoal
Reduced 65% emissions
Clean with an ashtray
1-year warranty
Smart, modern design!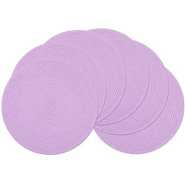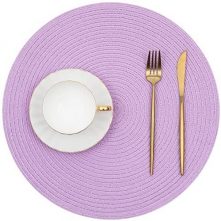 Highlights:
Polyproplene and Cotton
Material: Polypropylene and Cotton. 15 inch across, large enough for any plate or bowl.
Protect and dress up your tables. Fit rectangular, round and oval tables.
Package includes 6 pcs. Fit almost any kitchen or dining room decoration. Great for everyday use inside or outside. Roll them up or stack them flat for storage.
Easy to clean: Wipe clean with damp cloth. Hand wash in cold soap water and air dry.
Use Shacos round placemats for birthdays, Christmas, housewarming, holiday, parties, family gatherings, weddings, showers, and more.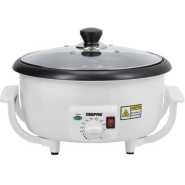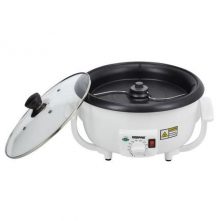 Highlights:
Die-cast aluminium pan roasts
750 grams of coffee at a time
Unique thermostat for roasting the coffee according to your taste
Easy handling design, toughened glass lid, control switch for easy operating, cool touch body.
AC 220-240V 50/60Hz 800W
LARGE CAPACITY -The Geepas Coffee Bean Roaster is equipped with a roasting tray, which can roast 750gms coffee beans at a time. Please take an appropriate amount of coffee beans for roasting according to the needs, it works well in household use.
BARISTA'S FAVOURITE – Temperature adjustable, suitable for coffee lovers to dark roast and light roast, I believe this will be a happy gift. Heat at constant temperature and stir evenly, so that each coffee bean can be roasted enough to release a strong aroma. The temperature range is 100 to 240 ℃, and different temperatures can be selected according to different beans and baking methods.
MULTI-USE – This coffee bean roaster can be used not only to roast different amounts of coffee beans but also to roast popcorn, peanuts, soybeans, sunflowers seeds, dried fruits, and other beans, brewing the freshest coffee for yourself and your family at home.
OBSERVE AT ANY TIME – There are 4 ventilation holes on the transparent cover, which can observe the status of coffee beans at any time and record the changes of coffee beans. The glass cover is strong and heat-resistant and has strong usability.
HEAT EVENLY – There is a stirring rod in the baking tray, which is constantly stirred during the baking process so that the beans are heated more evenly. The bakeware adopts food-grade paint, which is safe to use and easy to clean.
PROFESSIONAL DESIGN – Coffee roaster builds with rotating rods inside to stir for a uniform and thermostatic roasting heat-resistant coffee roaster.
Highlights:
ELEGANT CAKE BAKING – This springform pan is wonderfully non-stick, you can use it for cooking delicious homemade cakes with a perfectly seamless & soft texture that pop out in perfect shape. Ideal for delicate cheesecakes, also fab for fruitcakes and sponges' cakes.

QUICK-RELEASED SPRING-LOADED PAN – Design of non-stick coating & honeycomb bottom allows your cake be released from spring form pan more cleanly without destroying the shape. With their springform clasps and loose bases, they're particularly good for cooking delicate cheesecakes.

PREMIUM NON-STICK COATING, EASY CLEANING – It has a premium non-stick coating that is resistant to abrasive damage. It allows easy food release & clean-up so you can get your cake out with ease.

QUALITY SPRINGFORM CAKE TIN – The carbon steel material is resistant to wear and can handle long routines of cooking. This cake tin is heavyweight and extremely strong with its quick-release design that gives the tin extra structural integrity.

OVEN SAFE, PFOA AND BPA FREE – This round spring forms is oven safe and can handle most baking temperatures. The material used in making the pan and the coating is free from harmful BPA and PFOA.
Highlights:
Brand : Polartec
Material : Plastic
Type : Countertop Blenders
Wattage : 1600 Watt
Zinc alloy base.
Steel teeth axis.
Stainless Steel Blade.
Food grade PC unbreakable container
Food grade rubber cover.
Food grade ABS stirring rod.
Overload protection.
Motor overtemperature protection.
Highlights:
Made of high quality stainless steel.
Thermal bottom: 7-layered bottom with heat conduction
Food warms quickly and material retains heat well.
Suitable for all cooking tips: electric and gas cookers, halogen burners and induction cookers
Dish washer safe.
1.6L casserole
3.1L casserole
6.3L casserole
8.5L casserole
2.9L casserole/ shallow pot
1.6L single handle casserole
Deep frying basket
Skimmer, slotted tumer and spaghetti server kitchen tools.
Food steamer.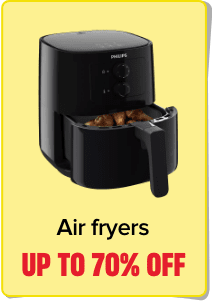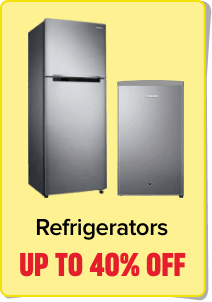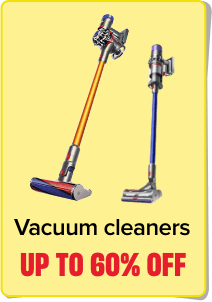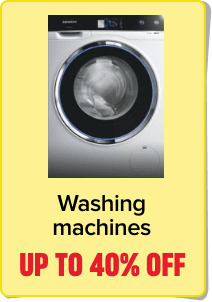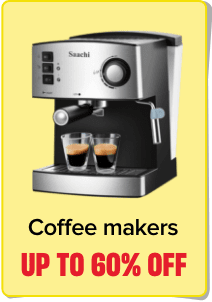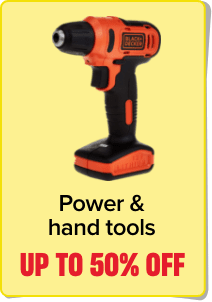 Top Deals on Fridges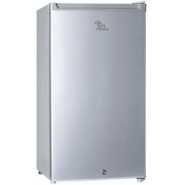 Highlights:
MODEL 129 
ADJUSTABLE GLASS SHELVES 
LOCK AND KEY 
ICE AND EGG TRAY 
INSIDE LIGHT 
CRISPER DRAWER 
POWERFUL COMPRESSOR 
LOW NOISE DESIGN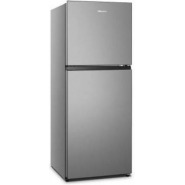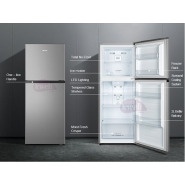 Highlights:
Hisense Double Door Refrigerator
Frost Free Refrigerator 
266-litre gross capacity
Top mount freezer
Smart electronic control
Interior LED light for fridge compartment
Input Voltage: 220-240V
Multi-air flow system
Humidity Control
Silver in Colour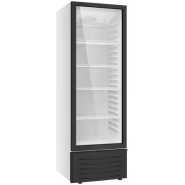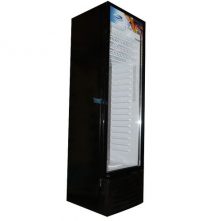 Highlights:
300 Liters Gross Capacity
Mechanical Temperature Control
Compressor Cooling
Fan for Even Cooling Distribution
Double glass display door
Lockable door
Adjustable shelves
Hidden End Cap Design
Semi- Auto Defrosting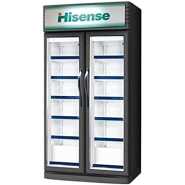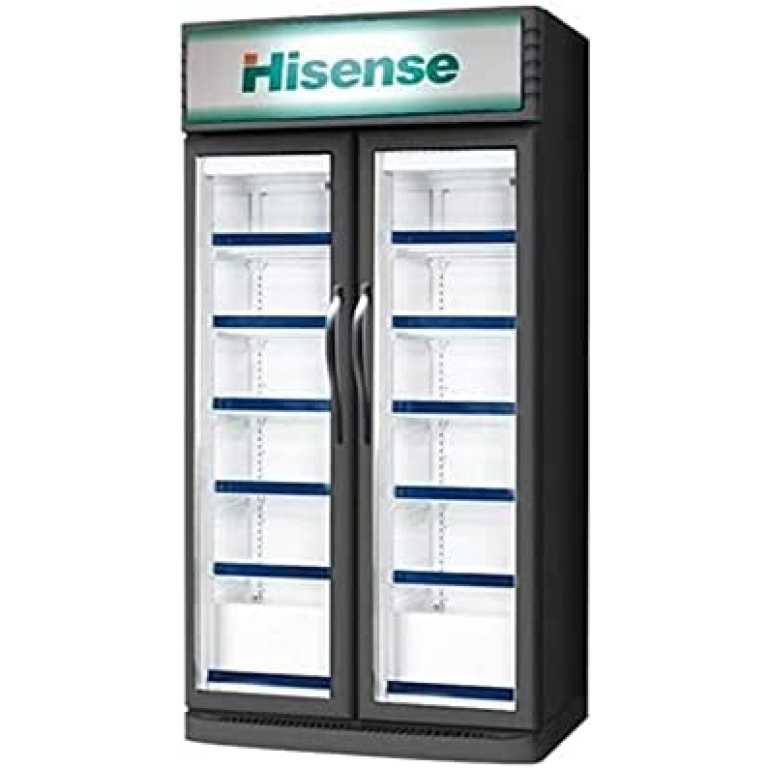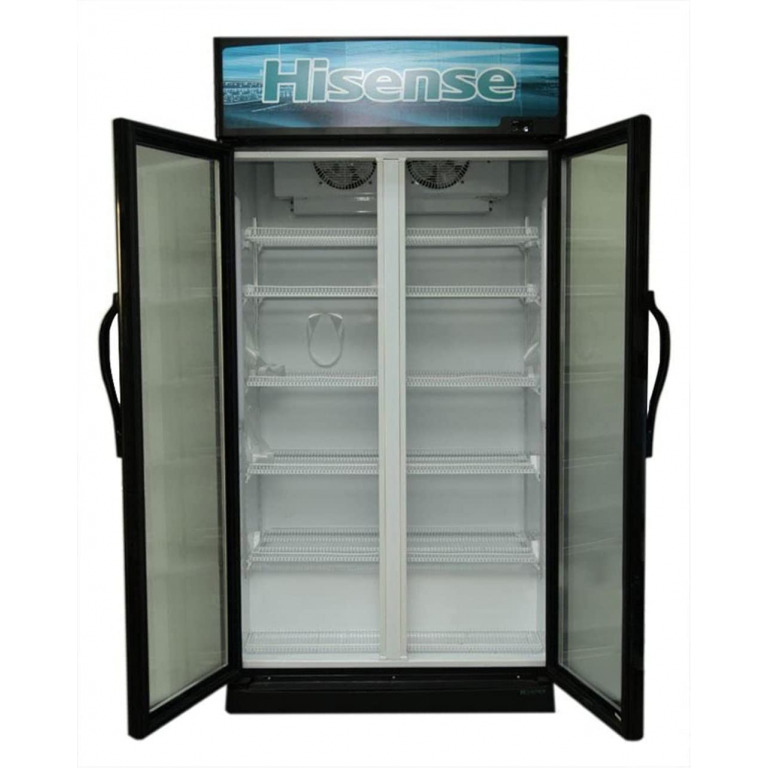 Highlights:
Hisense Showcase Chiller 990 Liter Double Doors Black Model FL99WCD1 -1 Years Full & 5 Years Compressor Warranty.

Capacity – Gross/Net 990/758 Liters Capacity with Energy Efficiency 'A' Class. Refrigerant R410a. Operating temperature 0-10 ◦c with No-Frost Technology. Mechanical Temperature Control with adjustable Thermostat Auto Defrost System Integrated Arc Door (One Piece).

Fashionable Appearance with Inner Light for Bright Showing. Experience Better Lighting Effect of Vertical Light. Convenience Wheels Design for Easy Moving of whole chiller with one finger only.

With self-evaporate Water Disposal Pan on Compressor which is working as coolant to compressor also. Low voltage Start With internal and Bottom Fans to provide higher cooling efficiency With Hot Air Flow to Avoid Water Condensation inside the cabin.

Hisense Showcase Chiller 2 Glass Doors for Beverages, Fruits & Vegetables Model FL-99WC/D1 with 1-year Full warranty and 5-Year Warranty. A Double Layer Doors Designed with Environment-friendly Technology. 2 Glass Doors Refrigerator with Durable Wire Shelves. Tempered Glass Door.

Product Dimensions ( L x W x H ) 101 x 71 x 206 cm 140kg.
Highlights:
Larger Capacity with Same Exterior Size
Moist Balance Crisper™
Big Vegetable Box
Semi Auto Defrost
Highlights:
LINEAR Cooling™
DoorCooling

+

™
Inverter Linear Compressor
HygieneFresh

+

™
Smart ThinQ™
Highlights:
Total No Frost
Multi Air Flow System
Electronic Control
LED Lighting
90 Degree Door Open Design
Moisture Fresh Crisper
Highlights:
A energy efficiency class
5-year warranty
Removable tempered glass shelves
Inner digital touch control
Door opening alarm
Broad climate design (NST)
Long life led lights saving energy
Four-star freezer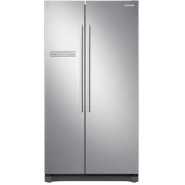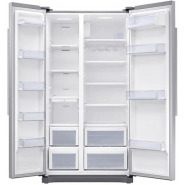 Highlights:
Physical specification
Net Width(mm) 912 mm
Net Case Height with Hinge(mm) 1789 mm
Net Depth with Door Handle(mm) 734 mm
Net Depth without Door Handle(mm) 672 mm
Net Depth without Door(mm) 605 mm
Packing Width(mm) 974 mm
Packing Height(mm) 1907 mm
Packing Depth(mm) 776 mm
Net Weight(kg) 98 kg
Packing Weight(kg) 105 kg
20/40/40H (Container) 18/36/36
Cooling Feature
No Frost Yes
Multi Flow Yes
Cooling Type All Around Cooling
Refrigerator Feature
Number of Shelf (Total) 5ea
Dairy Compartment Yes
Wine Rack Yes
Number of Door Pocket 4ea
Egg Container(Egg Tray) Yes
Interior LED Light Yes
Shelf Material Tempered Glass
Number of Vegetable&Fruit Drawer 2ea
Interior Light LED
Freezer Feature
Number of Shelf (Total) 4ea
Number of Door Pocket 5ea
Icemaker Tray
Interior LED Light Yes
Ice Tray Yes
Number of Drawer 2 EA
Door Alarm Yes
Refrigerant R600a
Cyclopentane Insulation Yes
Compressor Digital Inverter Compressor
Exterior Feature
Display Type LED (External)
Door Handle ES Half Type
Color Elegant Inox
Energy Efficiency Class A+
Noise Level 43 dBA
Climate Class T-Class
Energy Consumption 444 kWh/year
Vacation Mode Yes
Refrigerator Type SBS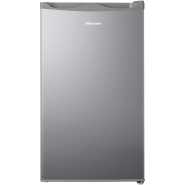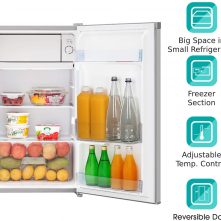 Highlights:
Brand; Hisense
Model: RR120
120L Bar Refrigerator
R600a
White
Glass Shelves
Full Width Chiller
Dimensions (mm) HxWxD 820x515x543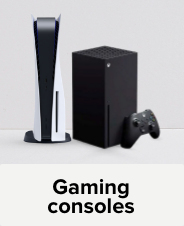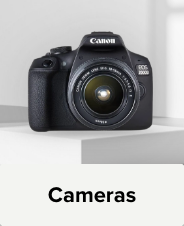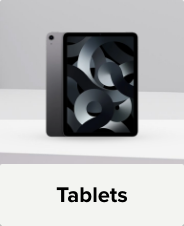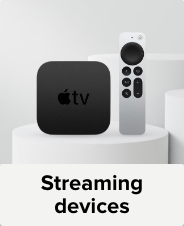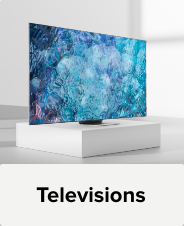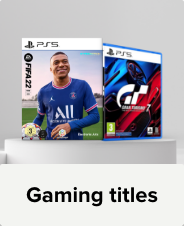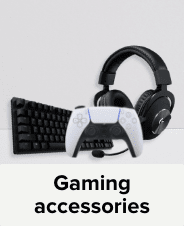 Top Deals | TVs & Audio
Highlights:
SMART TV
Display: 50 Inch
Inbuilt Digital decoder
Power: AC 100 – 240 -50/60HZ
1 USB port and 3 HDMI sockets.
Component video socket.
Composite socket.
VGA input socket – "video graphics array" is a video output connection that is the display standard for PC computers.
Headphone socket.
AV socket.
Optical connection.
Built in Wi-Fi.
Ethernet connection.
Remote control included.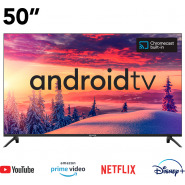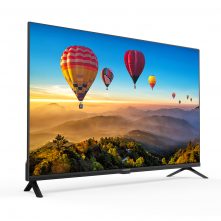 Highlights:
Android TV with Quadcore processor
Bluetooth remote with Google Assistant and voice commands
Ultra-thin bezels
Built-in Chromecast
Shortcut media streaming buttons on remote control
Download your favourite apps from Google Play
PVR recording to USB*
Connectivity: RJ45 input, 3x HDMI inputs (one with ARC), 2x USB inputs, mini composite (AV) input, optical audio output, headphone out
Highlights:
2 Channel
CD, DVD, FM Radio
Bluetooth
USB Playback
Preset Equalizers
Microphone / Guitar input
Karaoke
Highlights:
Satellite TV
Display size: 40"
Full HD 1080p Resolution
Enhanced Motion Rate 120Hz
Direct LED Technology
SRS TruSurround HD
3 HDMI Inputs
MHL Compatible
USB INPUT
Satellite TV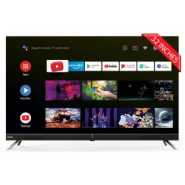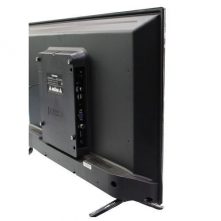 Highlights:
Licensed Android 9
VIDAA Smart
USB Video
Screen Size: 50 Inches
Display Technology: LED
Digital DVB-T2 Ready
Resolution: UHD Ready
PVR Recording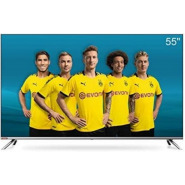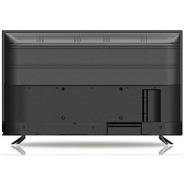 Highlights:
Display size: 55Inches
Frameless
Android TV: Apps, games, and more, now on your TV.
HDR10:HDR technology 
4K UHD TV
Google Play
Highlights:
Model: DJ-403
Bluetooth Function
On/Off Power Switch
USB & SD Input (MP3 Player)
Three Small Speaker
Drive Units: 6.5″*1+3″*3;6.5″=35W;3″=5W with FM
Dimensions: 442(L)x373(W)x387(H)MM
Impedance: 8 ohms
Total Output Power: 45W
Frequency Response: 38HZ-20KHZ
Distortion: 0.3% at 1W
S/N: >70db
Separation: >4
Remote Control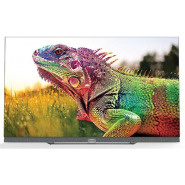 Highlights:
Display: 55 Inches
3,840 x 2,160 (UHD 4K)
Full Screen
3.6 mm body
Pixel Dimming
Chameleon AI PQ Extreme
Pixel-Level AI Calibration
AI Skin Color Adjustment
AI Dynamic Contrast
AI Motion Compensation
True Color Restoration
Super High Definition
Home Control
Google Assistant + Amazon Alexa
Chromecast built-in
YouTube/Netflix
Linen Magnetic Loudspeaker
Dolby Audio
DTS TruSurround
2.5G DDR3 + 16 GB Flash
2.4G/5G WIFI
Highlights:
65″ Smart 4k TV
Power: AC 100 – 240 -50/60HZ
Display Type: 65″ 
Aspect Ratio: 16:9
USB: 2
HDMI: 3
Highlights:
Brand: Sharp
Model: LC46LE450
HD Type: Full HD
Display Resolution: 1920×1080
Display Type: LED
46 inch Full HD (1920 X 1080) LED panel
HDMI inputs for Hi Definition 1080p TV
5000000:1 contrast ratio provides incredible images whether you are watching dark or bright scenes
Audyssey spatial EQ for theater like surround sound
Highlights:
Full HD 1920 x 1080 LED Panel
Motion Rate 60 Technology
Mobile Screen Mirroring Technology
Built-In Wi-Fi & Ethernet Connectivity
Access Samsung's Smart TV Interface
Full Web Browser
2 x HDMI Ports
1 x USB port
1 x Component Video port
Contrast Enhancer
Samsung ConnectShare Movie
Dolby Digital Plus
Smart hub with your favourite apps:Youtube,Netflix,etc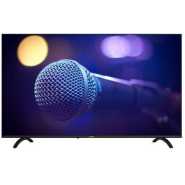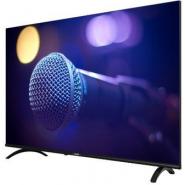 Highlights:
Image system: FULL HD
RESOLUTION (PIXELS): 1920X1080
Connector (channel): PC INPUT 1, USB 1, HDMI 3
Framless Body 
Highlights:
The way sound should sound
Feel the deep bass
Wireless Surround Sound Ready
Sweet spot anywhere you sit
Get real, with HD Audio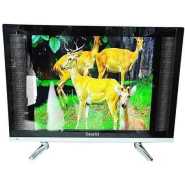 Highlights:
Dolby Digital, HDMI, HDMI 1.3, USB Connectivity
Display Type: LED 19 Inches
Display Features: HD Ready Features
Functionality:Gaming TV Units
Connectivity:USB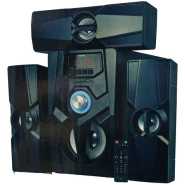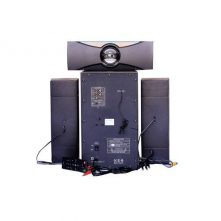 Highlights:
Digital FM tuner 
USB/SD/MMC Card reader
Master Volume Control
Infrared Full Function Remote control
Bluetooth function
Don't Miss These Goodies!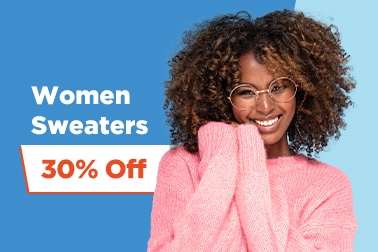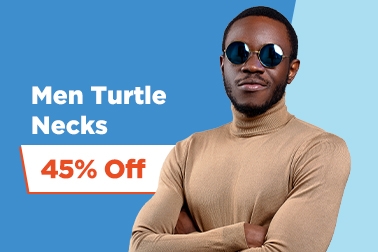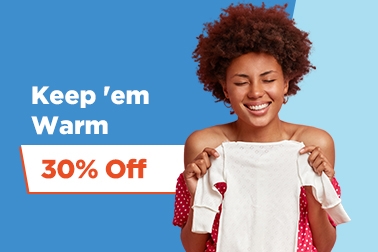 Men's Shoes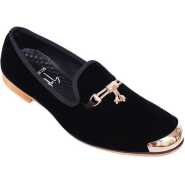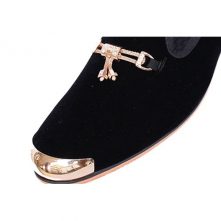 Highlights:
Color : Black, Gold
Gender : Men
Closure : Slip On 
Sole material : Rubber
Upper material : Suede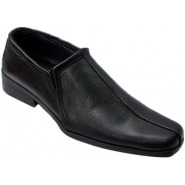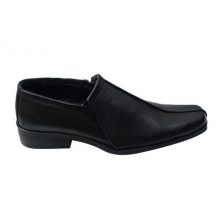 Highlights:
Material: Faux Leather
Gender: Men
Sole: Rubber
Inner Sole: Comfortable
High Quality and Durable
Fits true to size
Highlights:
Material: Synthetic
Gender: Men
Closure: Laces
Sole: Rubber
Inner Sole: Cushioned 
Fits true to Size 
Style: Casual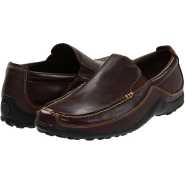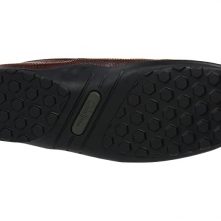 Highlights:
Stay casually cool all season long in the Cole Haan® Tucker Venetian slip-on loafer.
Leather or suede upper in a sport-inspired design and flexible construction.
Soft leather lining and cushioned footbed for all-day wear.
Durable rubber outsoles for durability and comfort.
Imported.
Weight of footwear is based on a single item, not a pair.