Horn tweeter delivers enhanced sound quality
The Wireless Audio SoundTower features an eye-catching design accentuated by a special Horn Tweeter that mimics the effect of a brass instrument, filling your room with vivid, crystal clear sound.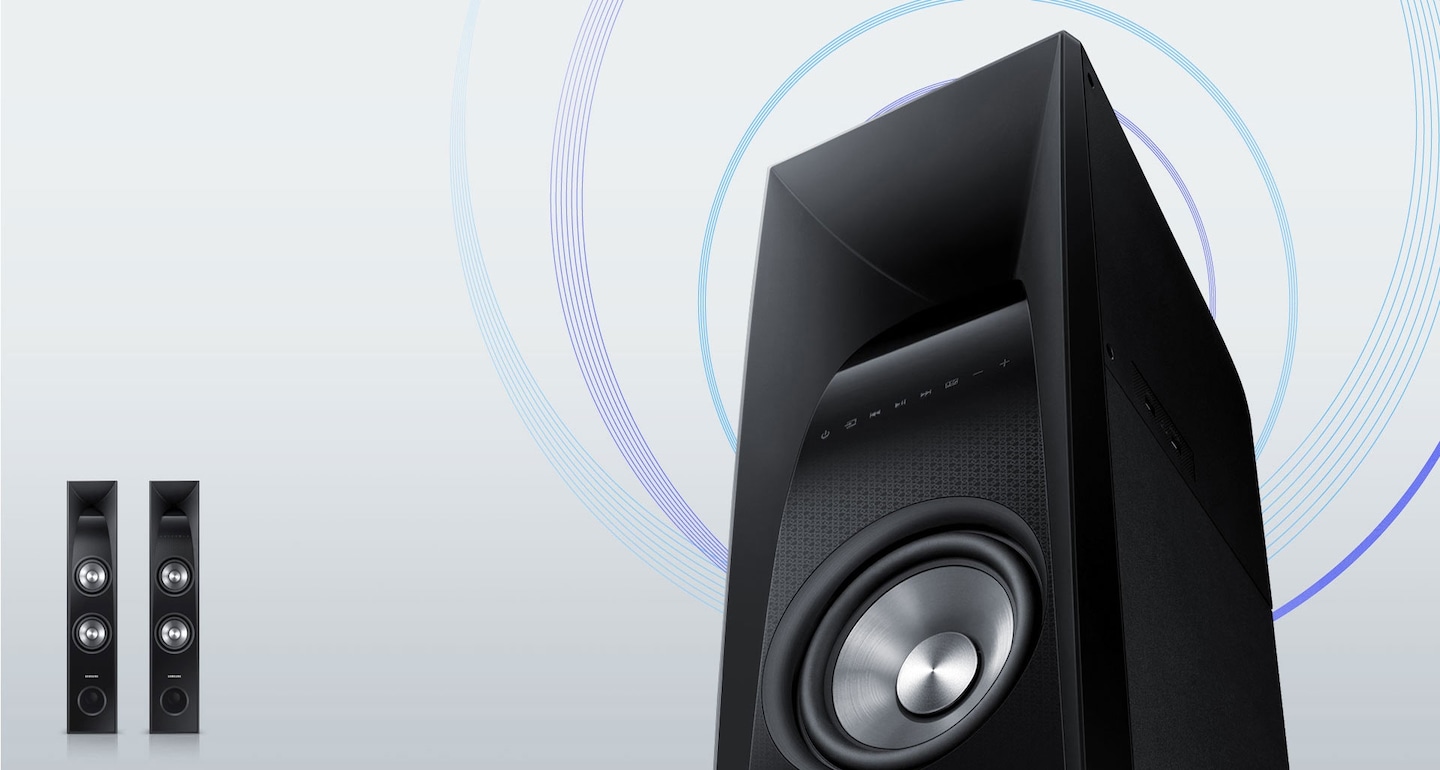 Great 2.2 Ch sound with deep bass performance
The Wireless Audio SoundTower features two tall speakers that each come with a 15.24 cm (6) midwoofer and a 15.24 cm (6) woofer in an all-in-one design that maximises bass performance and fills your room with exceptional 2.2 Ch sound.
Activate the speakers using your smartphone
Thanks to Bluetooth compatibility, you can use your smartphone to turn your speakers on remotely. Pair the speakers and your smartphone once, and you can quickly and easily power on your speakers by selecting them on your smartphone. It's that simple. As long as the speakers are plugged into a power source, you can wake it up with just one touch and enjoy high quality audio.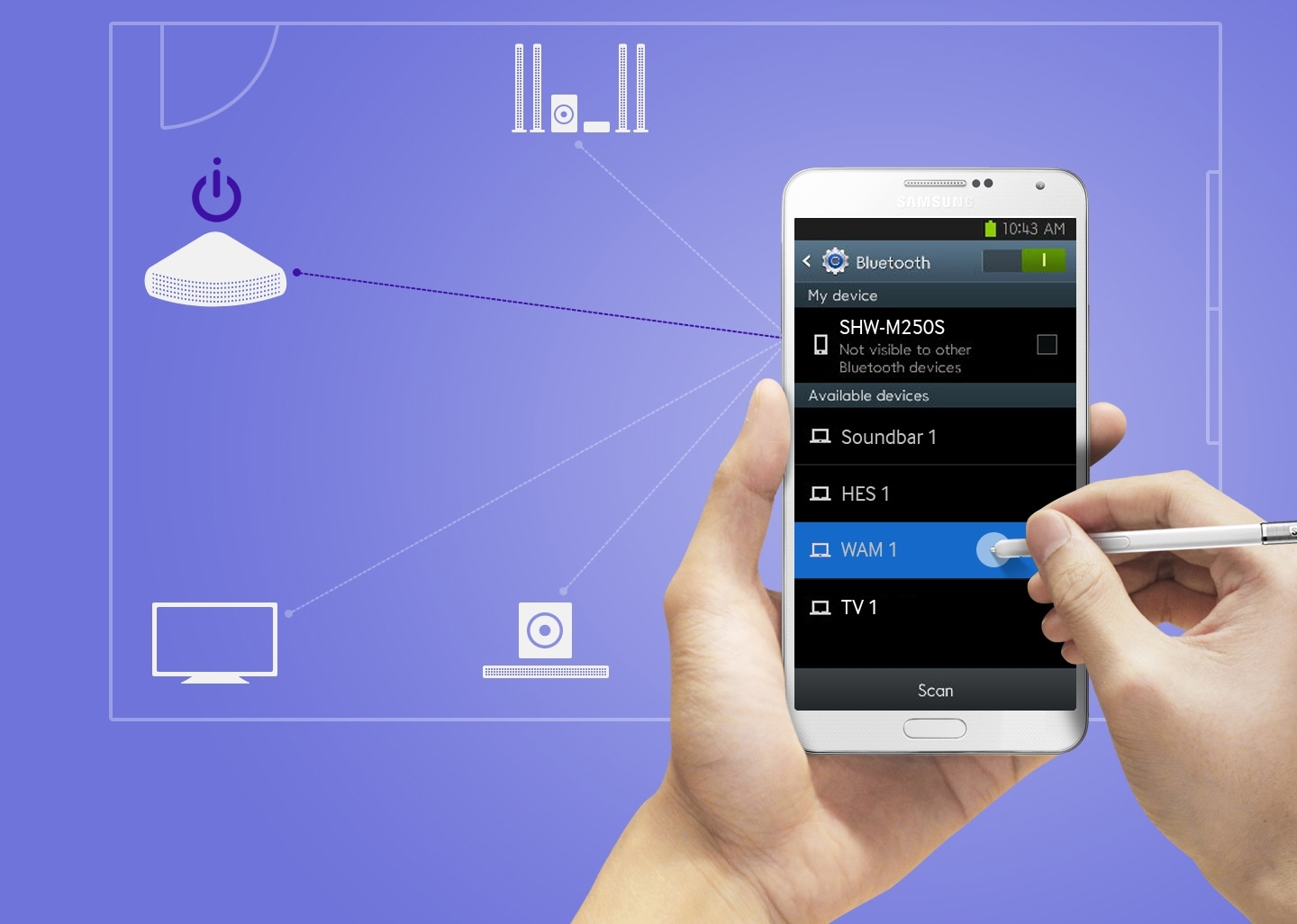 Connect and share wirelessly for double the fun
Connect your TV and Soundbar easily through Bluetooth to gain better sound with TV Sound Connect. The absence of trailing wires between the Soundbar and TV allows you to showcase the slim and sleek design of both systems, while maintaining a clean look in your living environment. Easily control the Soundbar and TV from a single TV remote. You can simultaneously turn on and manage the volume of your TV and Soundbar with Bluetooth or HDMI connectivity. *TV Sound Connect is all available from 2013 Samsung 3D TVs except LED F6100.