Sharp EMS-200LP(K-2)  – Stand Mixer – Black, Silver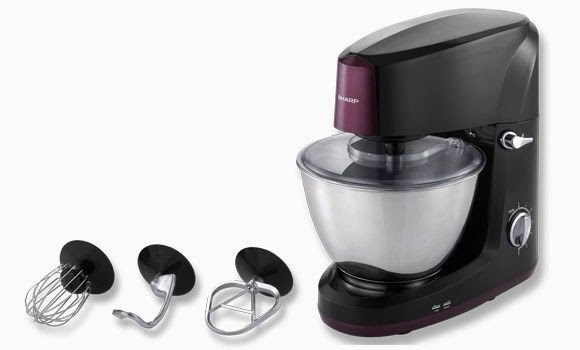 INGREDIENTS
1/2 cup (1 stick) unsalted butter, room temperature
1/2 cup packed light-brown sugar
1 1/2 teaspoons pure vanilla extract
1/4 teaspoon salt
1 cup all-purpose flour (spooned and leveled)
1 cup pecans, coarsely chopped
(DIRECTIONS)
STEP 1
Preheat oven to 350 degrees, with racks in upper and lower thirds. In a large bowl, using an electric mixer, beat butter and sugar until light and fluffy; beat in vanilla and salt. With mixer on low, gradually add flour, beating just until combined. Fold in pecans.
STEP 2
Roll dough into 1 1/2-inch balls, and place on two baking sheets, 2 inches apart. With the dampened bottom of a glass, lightly flatten each ball.
STEP 3
Bake until cookies are golden brown, 15 to 17 minutes, rotating sheets halfway through. Transfer to wire racks, and let cool.
Brand: Sharp
600 – 1000 Watt powerful motor
6 Power levels
Capacity: 2 kgs
Special Robust gear mechanism
Special Kneading Hook for yeast and bread dough
Metal stirring hook with spray protection