Toast your bread and make your daily breakfast super-easy and delicious with the Tefal TT365027 Toaster. Once bring this toaster into your daily routine making your daily breakfast will be the easiest chore. Packed with several features, this Tefal Toaster will become an essential in your kitchen, whether you are a starter or a professional cook. Achieve the best toasting level thanks to the variable browning electronic control which ensure you don't burn your break. Even if you need to reheat or defrost your bread, the Tefal TT365027 Toaster can do it for you! Completed with a black and silver design, this toaster from Tefal will seamlessly fit into your kitchen. Enjoy a convenient and comfortable toasting experience and upgrade your breakfast making process.
Product Specifications
Color: Black & Silver
Number of Slots: 2 Slices
Material: Stainless Steel
Energy: 850 Watts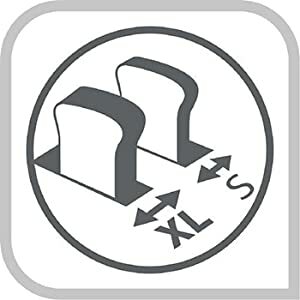 Variable Width Slots
Whether you love your bread to come in thin or thick slices, the Tefal TT365027 Toaster has it covered. Equipped with variable width slots, you can enjoy your bread however way you love it. Whether you are using thick bread to make French toast or using thin slices to make a delicious grilled cheese sandwich, this toaster will cover your back.
Removable Crumb Tray
You no longer have to worry about crumbs falling everywhere you move your bread after you toast thanks to a removable crumb tray. While crumbs come hand in hand with toasted bread, the Tefal TT365027 Toaster makes getting rid of these crumbs an easy feat. Simply pull the crumbs' tray out, empty it out and then slide it right back in!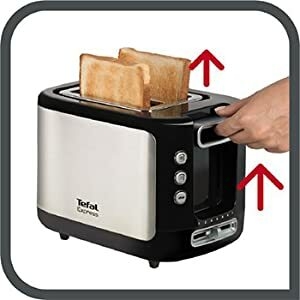 High-Lift
How many times have you burned your fingers while trying to fish your toasted bread out of the toaster? Well, you can say goodbye to burnt fingers thanks to the high-lift feature. Simply push the high-lift handle up and your toasted bread will be easier to take out, even when you are toasting the smallest piece of bread! And now, if you want to stop your toasting process, simply press the Stop button and your toaster will immediately stop.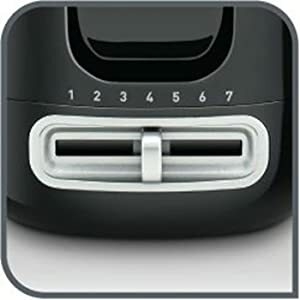 Customized Toasting
While you love your bread half-toasted, some might like it completely toasted or lightly toasted, therefore, the Tefal TT365027 Toaster offers you the choice between 7 browning levels. Choose the level you feel like and enjoy your bread in the quality you love