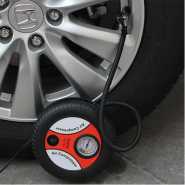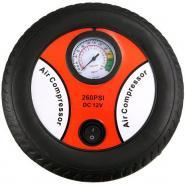 Highlights:
Electric Car Air Pump, Car Air Pump Digital Display, Tire Inflator, Electric Air Compressor
Good performance, Low noise, faster and more efficient inflation experience.
Wide range of use for cars, motorcycles, bicycles, electric air compressors and so on.
Product name: Mini Air Compressor Pump
Rated voltage: 12V DC
Maximum pressure: 260psi
Weight: 850g
Power cord length: 2.8m
Pipe length: 50cm
Material: PVC
Power: 90W
Size: 18*6.5cm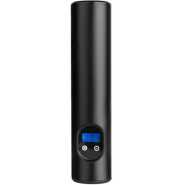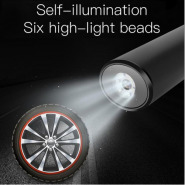 Highlights:
SLEEK – Unlike any tire inflator you?ve seen before is a sleek and clear shaped cylinder. It is the first tire inflator that got rid of all physical buttons and features a 0.91in, 128*32 resolution OLED display with capacitive touch. Even when you don't need to inflate your tires, you can connect to them at any time to gauge the tire pressure. The screen shows your current pressure immediately when connected like the picture shows above.
SMART – The built-in microcomputer manages the whole system meticulously. It instantly measures the tire pressure when connected to a tire, automatically stops when it hits the preset tire pressure,monitors internal temperature real time and regulates the cooling fan accordingly.
EASY TO USE – Minimalism isn?t just a design language shown in the exterior design but a philosophy that sips into very corner of our professional life and very detail of our products. has only 4 touch buttons, one Power key, one Start/Pause key and a pair of +/- keys to set pressure values. It?s so simple that you won?t even need a manual to operate it.
POWERFUL – small and cool, both figuratively and literally, doesn?t mean it has to compromise in performance. We utilize a top notch high intensity ferromagnet 380 motor that is small in size but fast in operation, 30,000 rpm, and big in power output, 56w to be specific. The whole system produces 18kg of torque, enabling to produce 12bar/1.2Mpa/174psi of air pressure and pump 10-17 Liters of air per minute.
QUIET – All the high manganese steel gears are precisely regulated to realize dynamic equilibrium, and the whole device is very tightly sealed, making it significantly quieter than a regular tire inflator.