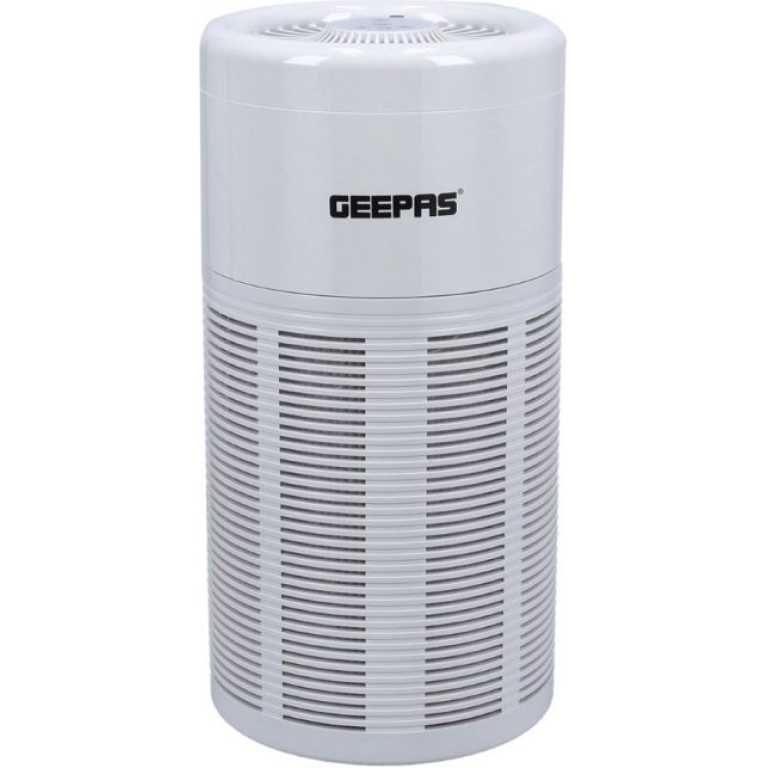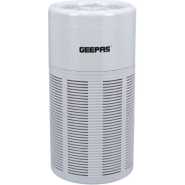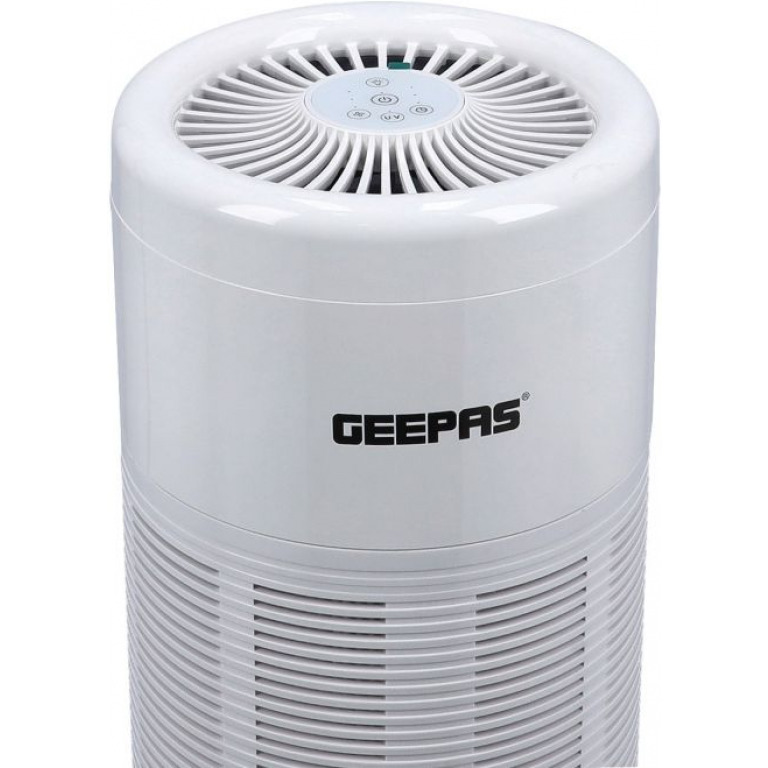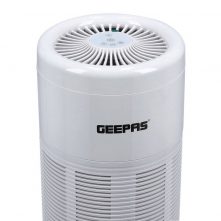 Highlights:
FIND RELIEF – Ease sneezing, congestion, and other allergy symptoms caused by airborne contaminants. The True Safe Filter works alongside the Pre-Filter and High-Efficiency Activated Carbon Filter to capture 99.97% of airborne particles 0.3 microns in size, such as dust, smoke, pollen, odour. Keep your family safe from all the harmful allergies, smoke, and dirt effortlessly.
3 FAN SPEED & 3 TIMER SETTINGS – With this Geepas you can adjust the required fan speed mode using 3 fan speed settings (/Low/Med/High) to capture as much air pollutants as required. Three different fan speeds can be selected according to the actual air quality and space. Also, it features 3 timer options which are 2 Hours, 4 Hours and 8Hours it allow you to set the air purifier operating time. 
EASY OPERATED TOUCH CONTROL PANEL – Setting fan speed mode (1-low speed, 2-medium speed, 3-fast speed, A=AUTO MODE). Adjust timer option (2h/4h/8h). Press and hold Timer and Fan Speed buttons for 3s to reset the filter lifetime counter.
ENSURE WHOLE NIGHT SLEEP – The noise level of Geepas air purifier is nearly voiceless at Sleep Mode. Its Unique Noise Reduction Technology can help you sleep in a restful, soothing, and clean indoor environment, and the noise level of rainfall in the highest setting. The Air Quality Display Light will also turn off for Undisturbed Sleep.
LARGE COVERAGE CLEANING, MULTIPURPOSE – 8-15-meter square area coverage! Enjoy fresh air in only a few minutes with this air purifier designed for a large area! Perfect for extra-large rooms, our air purifier replaces 100% of the air in a 1500 sq ft space every hour. Geepas Air purifier is a multitasker. You can use this air purifier from small to large rooms, bedrooms, living rooms, offices, nurseries, kitchens and basements. Perfect for pet owners, allergics, babies, children, the elderly, or anyone wanting to improve the air quality.