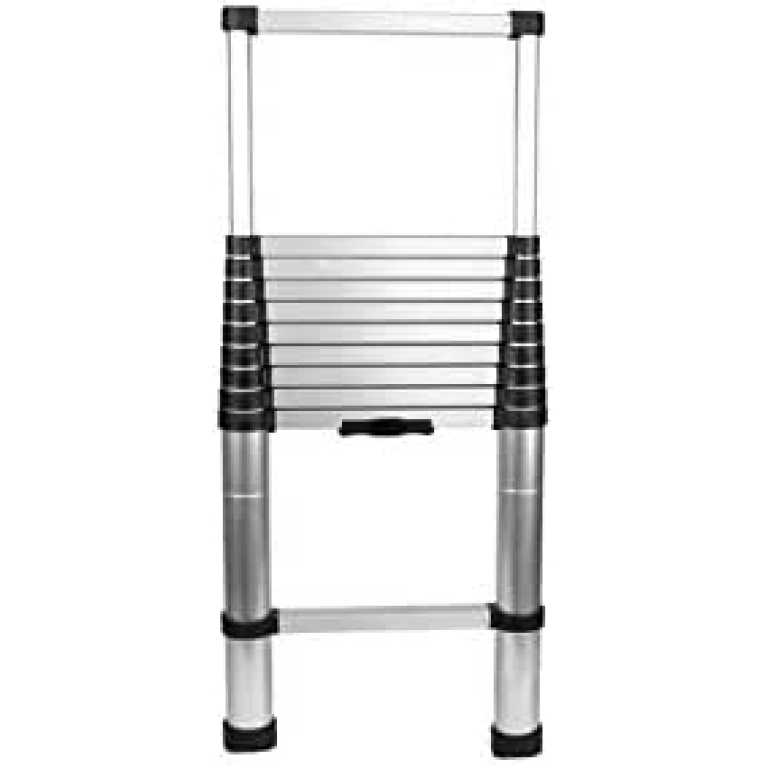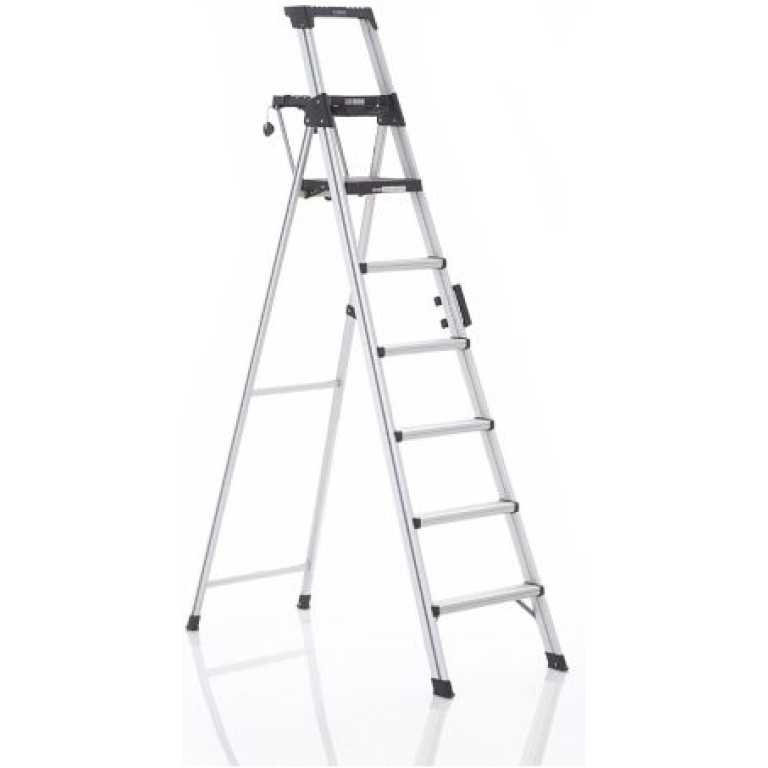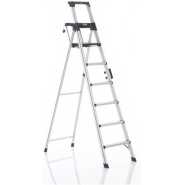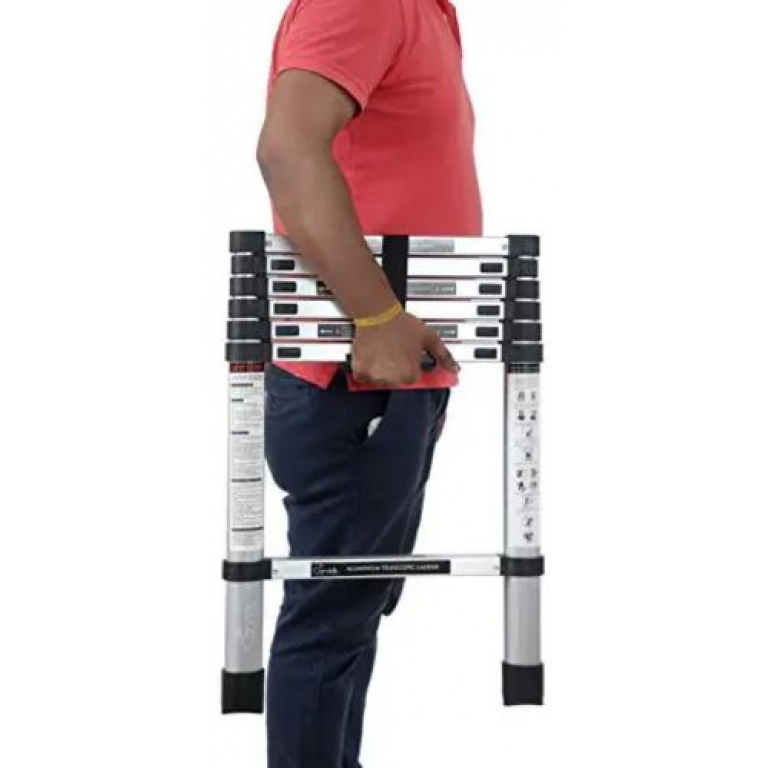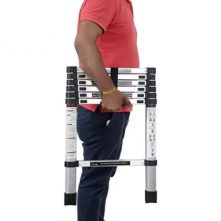 Highlights:
2-in-1 Multifunction:Our aluminum telescopic ladder can be used as A-frame 6.2ft+6.2ft, Also could extended to a straight 12.4 ft extension ladders. With the upgraded INTELLIGENT LOCKING MECHANISM DESIGN has intelligent locking mechanism in each rung allows the ladder keep stable, no shake, no curve.
Heavy 330 Pound Capacity:The Telescopic Extension Ladder is crafted from Premium Aluminum Alloy. This ladder come with a sturdy weight capacity of up to 330lbs! Its Non-slip end caps is reinforced with nylon fibre to improves load capacity, stability hold the base firmly in place. The 1.2in extra-wide steps ensure safe climbing.
Easy Carrying and Space Saving: Telescopic extension ladders differ from traditional ladders in that they make carrying and storing more convenient and take up less space. Only 29.8lbs lightweight and Could folded to minimum size make it easy to carry with one hand. Can be stored under the bed, behind the door, or put on your truck.
Long Service Life:Our telescopic ladders is lightweight and durable, The surface of aluminium is oxidized makes it resistant to water, rust and corrosion ensure a long service life.
Good Assistant for You: The 12.4 ft extension ladder will be a great partner for both commercial and home use, whether you are painting walls, window washing, repairing roof, exterior interior decorating, pruning plants, etc.