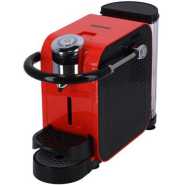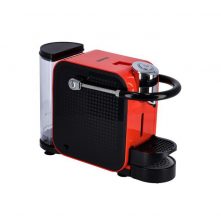 Highlights:
Explore the wide variety of decadent flavours and coffee house inspired drinks
Pre-heating up in just 40 seconds, it is ready to go almost straight away In those rushed mornings
Capsule coffee maker looks minimalistic on your kitchen, living room
With the most compact design and durable construction in the market
You also can enjoy a cup of high-quality coffee in just 1 minute
Perfect for home, office, apartment, caravan, etc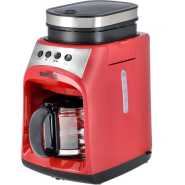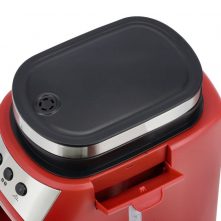 Highlights:
Capacity: 0.6L Metallic flat burr grinder automatically grinds coffee bean before brewing With grind size selection for a proper fineness Grinding chamber separates from brewing chamber Removable and washable filter, filter holder & grinder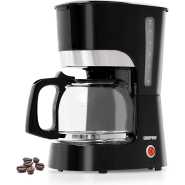 Highlights:
1.5L LARGE CAPACITY – Glass carafe with 1.5 L capacity, this allows you to brew a large amount of coffee up to full 10 cups, or choose two or four at a time. It has an easy-grip handle for comfortable, dripless pouring. Its advantage is that it is ideal for those who live in a dormitory or in large families, or as well as for those who just like to drink a lot of coffee. The cup is made of high-quality glass, which allows you to keep the temperature of coffee for a long time.

TRANSPARENT WATER GAUGE, HIGH TEMPERATURE GLASS CARAFE – Easy-View Water Window shows the amount of water in the reservoir for accurate filling.

ANTI-DRIP FUNCTION – The anti-drip feature allows carefree pouring of liquids without spills keeping your kitchen and the work surfaces mess-free. The advance technology ensures flavour is fully extracted from your coffee grains, dissolving the maximum amount of coffee and giving you great taste every time.

DETACHABLE V FUNNEL WITH REMOVABLE PERMANENT NYLON FILTER – All in one Coffee machine which allows you to wake up to fresh coffee every morning. Eliminate the need to buy costly paper filters as this coffee machine has a permanent filter that can be removed and washed, however filter paper can still be used if you prefer. Fewer refills, more savouring!

DISHWASHER SAFE, QUICK CLEANING – The top funnel is removable and is made from health-safe materials. The glass carafe and funnel are also dishwasher safe. You can save all your time by just putting them in the dishwasher.