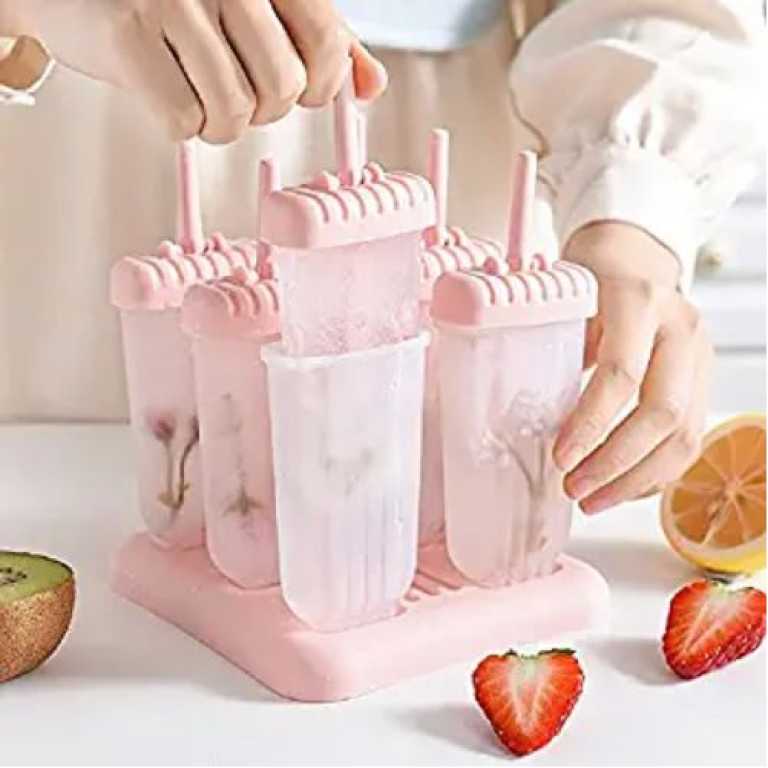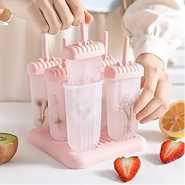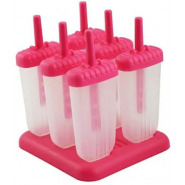 Highlights:
Enjoy yummy ice pops with 6 easy-to-fill no-drip popsicle molds with drip guard and no need for popsicle sticks, the whole family can enjoy all-natural frozen treats.
Handles Feature Built-in Drip Guard To Keep Hands And Clothes Clean
Size Of The Mold : 16.5Cm X 14.8Cm X 14cm, Single Mold Size: 15.6Cm X 5.5Cm X 3Cm.
Durable and simple to clean just put our popsicle molds and the tray in the dishwasher
Truly healthier treats popsicle molds design keeps your family safe from toxins, every frozen treat can be perfectly catered to your family's tastes. It is an excellent gift for your friend or little kid
Online Shopping for Genuine Ice Buckets & Tongs in Uganda. 
Select from our wide range of Genuine Ice Buckets & Tongs on TilyExpress. With our comprehensive collection of Ice Buckets & Tongs, you will likely find just the one that is suitable for you at the best price. All our Ice Buckets & Tongs carry not less than a 1-year warranty. Place your order and have your Ice Buckets & Tongs delivered right to your doorstep anywhere in Uganda. Enjoy Same day delivery in Kampala, Mukono & Wakiso, and Next-day delivery in other districts. 
Buy Quality Ice Buckets & Tongs at the Best prices in Uganda. 
On TilyExpress, you can find the best quality Ice Buckets & Tongs at the best price in Uganda. Enjoy hassle Free 7 days returns and replacements. 
Need Help in Finding the Right Ice Bucket & Tong? Shop With Our Live Experts. 
Please chat with our independent product experts to get answers to your product questions and special offers on Ice Buckets & Tongs.