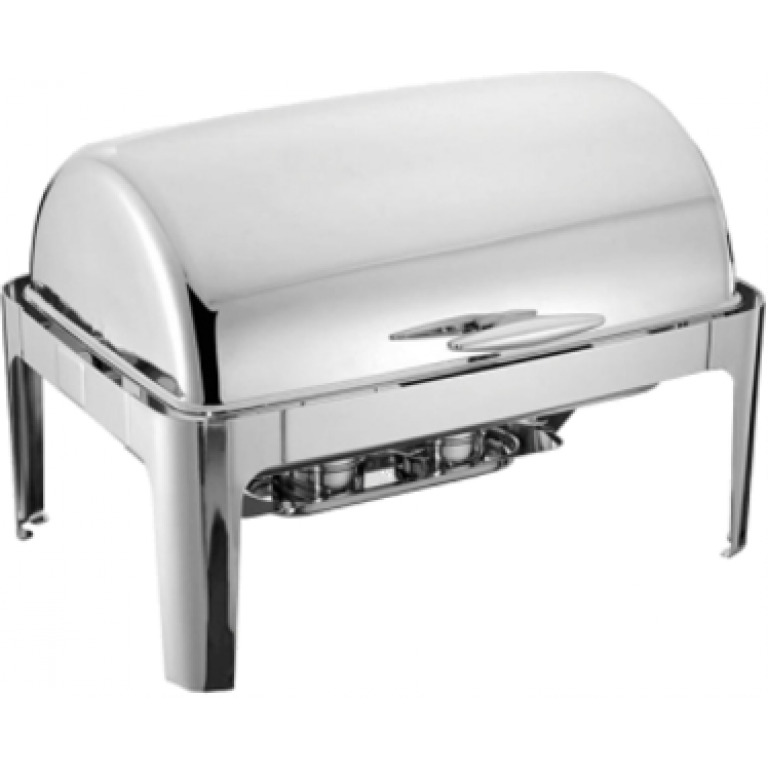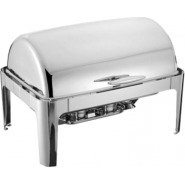 Highlights:
ADH Chafing Dish A33117 – Silver

Chafing dish is used to keep cooked food warm and is an attractive food presentation method, ideal for buffet use or self service purposes. Chafing dishes work by placing a heat source underneath a stainless steel container filled with hot water, onto which a container filled with a food substance will be kept heated at a serving temperature. Our units are available as traditional flame heated (by fuel cells) or electrically powered units.
Chafing dishes are a popular item for food service outlets, it is advised that you always keep a minimum of half an inch to three quarters of an inch of water in the bottom pan prior to lighting the fuel burner.
Also to keep your chafing dish in good working order avoid over heating and don't allow your bottom pan to boil dry by keeping the working liquid topped up on a regular basis.
The Stainless Steel pan provided with your chafing dish can be used for cooking purposes and can be placed in an oven but should not be placed directly on to a stove top burner or open flame. When cleaning your chafing dish use a mild detergent in lukewarm water and never use a harsh abrasive cleaning product or scourer.