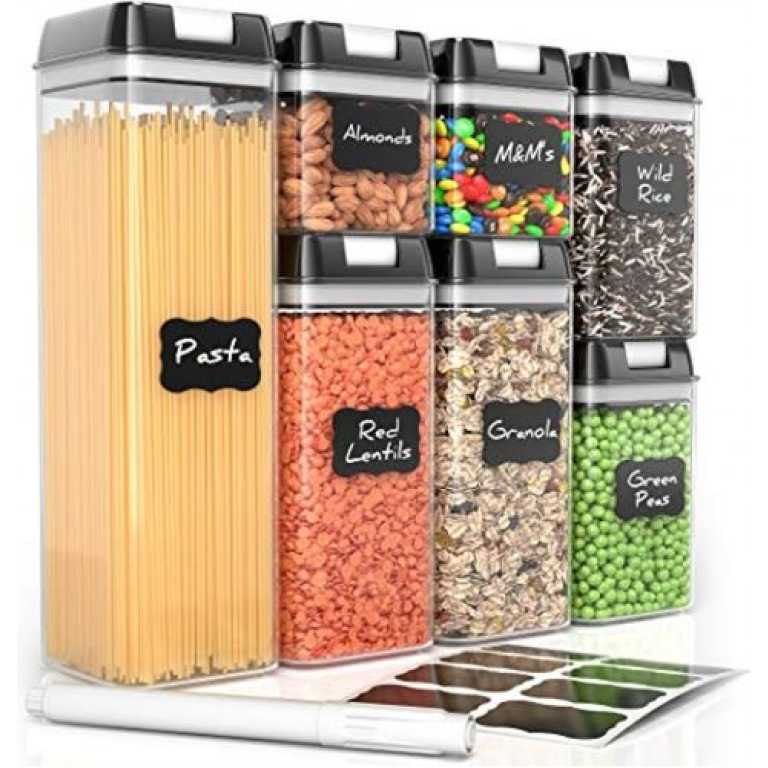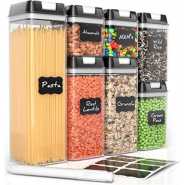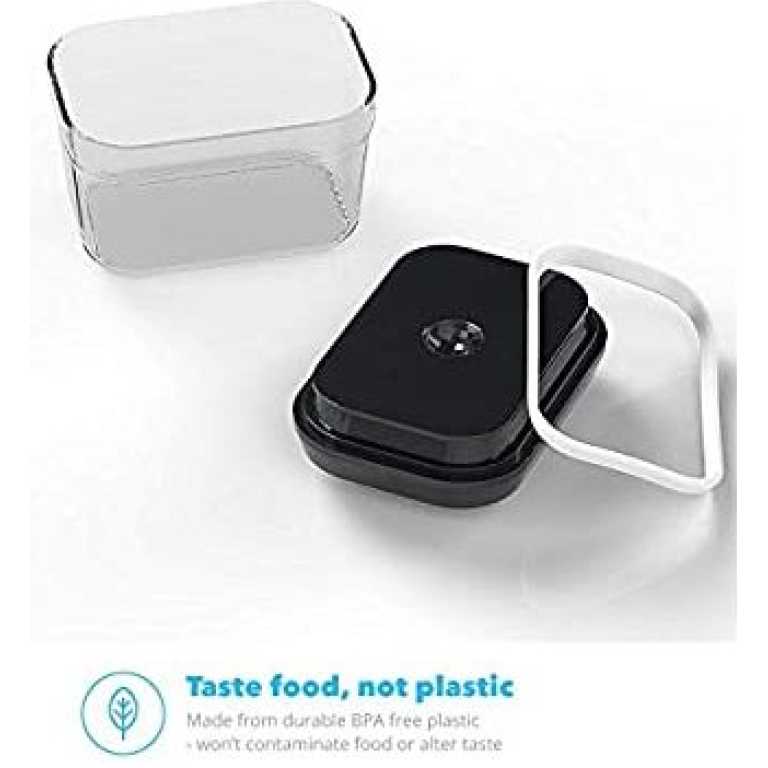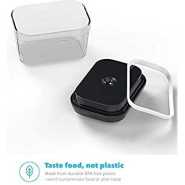 Highlights:
Airtight Food Storage Containers 7-Piece Pantry Organization Canister- Clear
EASY LOCK food storage container is useful for flour, sugar, pet food, cereals, rice, spaghetti, spices, and cheese dispensers; also great for pantry storage organization, kitchen, garage, sewing room, playroom, and in restaurants to keep FOOD SAFE & DRY
STORE MORE VOLUME (6.7Qt) AND SAVE SPACE WITH 4 CANISTERS in your pantry with stackable or modular airtight kitchen and food storage containers for better kitchen organization and storage.
BIGGER CONTAINERS THAN COMPETITION – Do not be deceived by the number of canisters or storage containers on offer by our competition. Your order comes with the largest set available in the market. With a full range of sizes in large, medium, and small canisters (One Large set of 2.3Qt or 11 Cups, Two Medium sets of 1.7Qt and One Small set of 1.0Qts or 5.3Cups) and silicon rings on lids shut out air and moisture
Made from clear BPA-free plastic container with AIRTIGHT and WATER TIGHT seal lids to prevent sogginess and food going stale
VERY EASY to lock and open, SHATTERPROOF flip flop dry STORAGE SYSTEM for even dog and pet food.