Lunch Bags
Showing all 3 results
Highlights:
Compact Insulated Lunch Bag For Food Flask Containers – Multi-colour.
Large Lunch Bags for Women & Men: Looking for a lunch bag that can fit your lunch boxes? This insulated lunch box with a 12 +2 can capacity is the one for you! It's also suitable as a lunch bag for kids too!
Insulated Lunch Box Cooler: This adult lunch box comes with 5mm EPE foam so you get an up to 8-hour insulated bag for your food at work or at the picnic!
Lunch Box with Water Bottle Holder: Upgraded features with 2 water bottle holders, large compartments, outside pockets, and a lockable zipper! You get space, organization, and no stolen lunch!
Insulated Lunch Bag with Shoulder Strap: Ease the load on your shoulders with our padded shoulder strap. Our lunch cooler bag is created for you to hold what you need in a day!
Leakproof Men & Women Lunch Bag: Leakproof polyester lining prevents ice pack moisture from leaking out of the bag. Included in this deal are 2 FREE reusable silicone food baggies to enjoy more fresh fruits and snacks! It WILL help you with your meal prep lunch boxes!
Highlights:
Compact Insulated Lunch Bag For Food Flask Containers – Multi-colours
Material: Made of cotton blend fabric, super soft and comfortable, baby skin-friendly clothes.
Material: Cotton Blend. There is no harm to baby boys' and girls' skin health, soft and comfortable. Support hand and machine washing.
Occasions: Suitable for daily wear, street, shopping, club, party, photography, and so on. It is also a great idea for baby show gifts for your cute child.
Hand wash and machine washing are supported. Do not iron or bleach.
With tin foil inside, can use as both insulated and cooler.
Ideal for office, school, picnic, camping,etc
Material:canvas + tin foil.
100% Brand new & high quality
Very suitable for use as a lunch bag.
Compact & Stylish design
Easy to Clean or Washable
Durable Materials
Dual Zippers
Well Insulated
LeakProof Interior
Wide Opening Design Packaging: 1 x Lunch Bag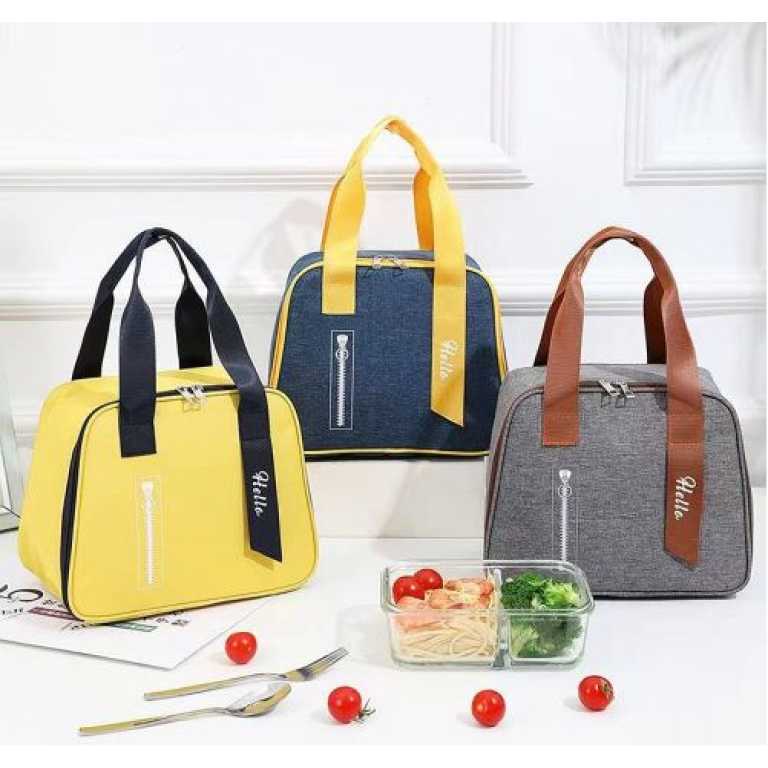 Highlights:
Material: Made of cotton blend fabric, super soft and comfortable, baby skin-friendly clothes.
Material:Cotton Blend. There is no harm to baby boys girls skin health,soft and comfortable.Support hand and machine washing.
Occasions:Suitable for the daily wear,street,shopping,club,party,photography and so on.It is also a great idea for a baby show gifts for your cute child.
Hand wash and machine wash are supported. Do not iron or bleach.
With tin foil inside, can use as both insulated and cooler.
Size(cm):approx 23x18cm
Ideal for office,school, picnic,camping,etc
Material:canvas + tin foil.
100% Brand new & high quality
Very suitable for using as lunch bag.
Package Include:
1xLunch Bag