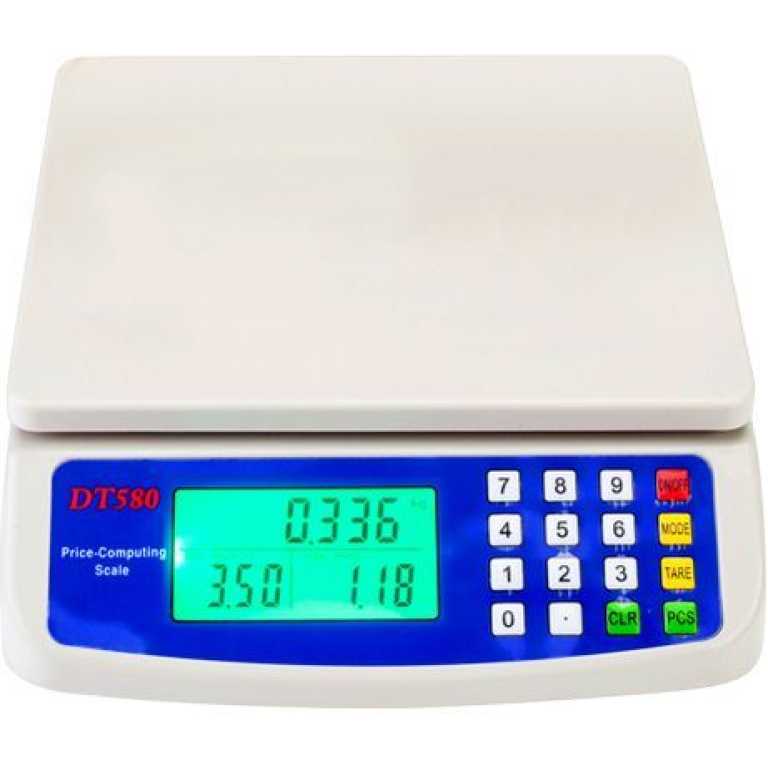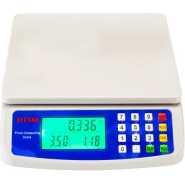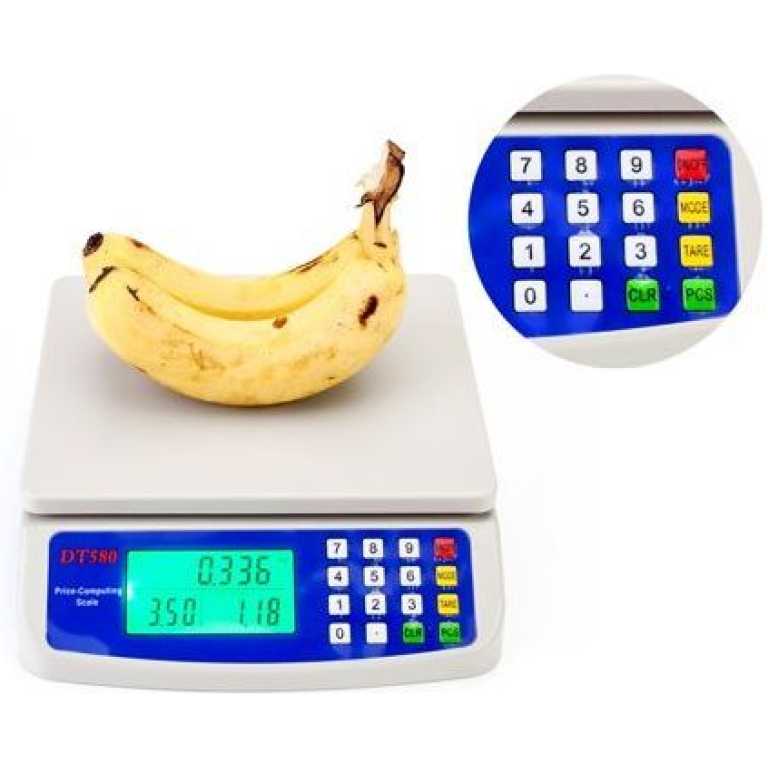 Highlights:
30kg Electronic Mini Digital Price Computing Weighing Scale LCD Display- White.
HIGH-PRECISION SENSORS: The digital kitchen scale features precision technology, with 4 high-precision sensors that provide you with the exact weight; large capacity small precision, and perfect baking, cooking, milk, and dieting.
SIMPLE OPERATION: "MODE": 6 weighing units (ct,g, kg, lb, oz,tl); "TARE": A key to zero tare function, get rid of the trouble of back and forth removing the container; "ON/OFF": Press and hold for 3 seconds to manually turn off the device
HIGH-QUALITY ABS ENGINEERING PLASTICS: durable and novel, clean and worry-free; ultra-thin waterproof and dustproof platform, safe and durable, easy to store and carry. The non-slip base is designed with a non-slip texture to increase the friction and anti-slip effect, making the sensor weighing more stable and more accurate.
GREEN BACKLIT LCD DISPLAY: Food weighing scale with high-definition green LCD display with night-vision effects, weighing data is clearly viewed even in dark environments;
CLEANING & CARE: If the scale is not to be used for a long period, remove the battery. Always remove flat batteries immediately. Clean the scale with a slightly damp cloth. All plastic parts should be cleaned immediately after contact with fats, spices, vinegar, and strongly flavored/colored foods.
Equipped with a high-precision strain gauge sensor.
Large LCD and excellent load cell. Auto zero resetting/power off.
Require 2pcs 1.5V AA batteries. Over-load/Low battery indicator.
Online Shopping for Genuine Measuring Tools & Scales in Uganda. 
Select from our wide range of Genuine Measuring Tools & Scales on TilyExpress. With our comprehensive collection of Measuring Tools & Scales, you will likely find just the one that is suitable for you at the best price. All our Measuring Tools & Scales carry not less than a 1-year warranty. Place your order and have your Measuring Tools & Scales delivered right to your doorstep anywhere in Uganda. Enjoy Same day delivery in Kampala, Mukono & Wakiso, and Next-day delivery in other districts. 
Buy Quality Measuring Tools & Scales at the Best prices in Uganda. 
On TilyExpress, you can find the best quality Measuring Tools & Scales at the best price in Uganda. Enjoy hassle Free 7 days returns and replacements. 
Need Help in Finding the Right Measuring Tool & Scale? Shop With Our Live Experts. 
Please chat with our independent product experts to get answers to your product questions and special offers on Measuring Tools & Scales.