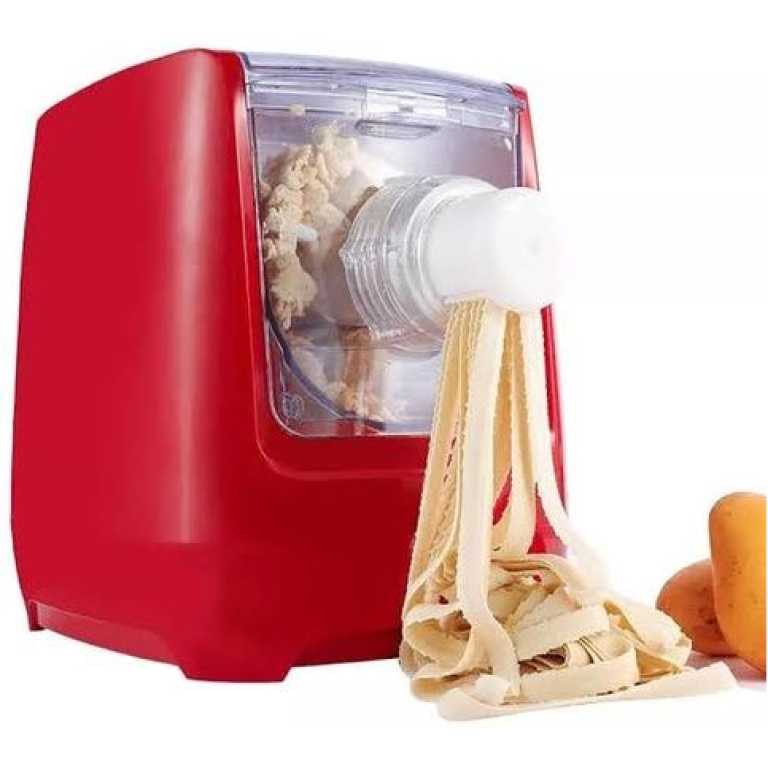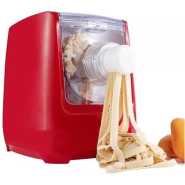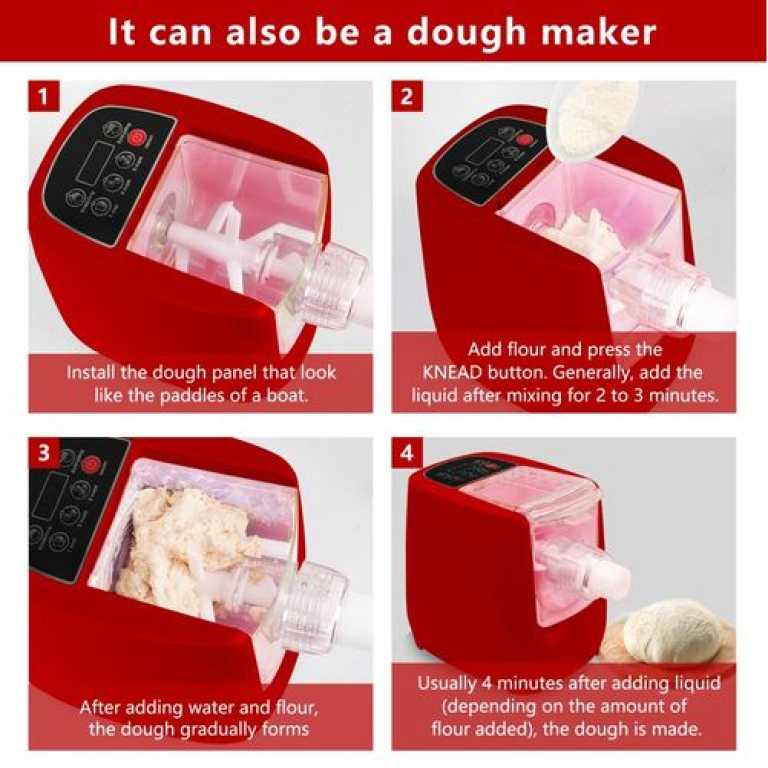 Highlights:
Electric Pasta Maker Machine, Automatic Noodle Maker With 12 Pasta Shapes, Red
EFFICIENT USE-This green pasta maker machine is fully automatic and can be used as a kneading or dough mixer machine. So no more rolling, mixing, kneading, and cranking by hand. Just add your ingredients and you can quickly produce homemade fresh pasta within 15 minutes, with no drying required.
HIGH-QUALITY & MULTI-FUNCTION-The noodle maker is made of durable POM material, non-toxic. it comes with 12 types of noodle-shaping discs and some accessories, including a flour cup, measuring cup, etc. Fine and wide noodles can be chosen, very versatile.
SAFETY & COMPACT DESIGN-The noodle maker has a power-off function for safety protection: if the lid is not closed or opened halfway, the machine will stop working. And it takes little kitchen space so it is very easy to store, which allows you to put it on the counter for everyday use.
EASY TO OPERATE-The pasta maker machine has a simple control panel, equipped with a water surface ratio meter, a measuring cup, and a flour cup, which is easy to operate and clear at a glance. After a little practice, you will soon become a professional. 
HEALTHY GIFT CHOICE-You can try to make all kinds of healthy and gluten-free pasta. Caters to all your pasta-making needs. A perfect housewarming, wedding, or Christmas gift for family members or friends.