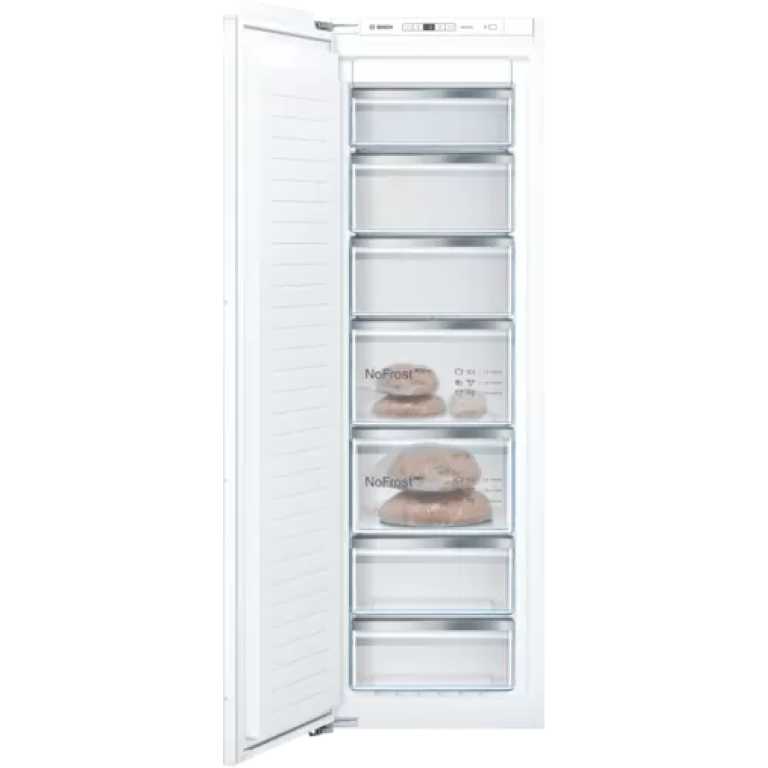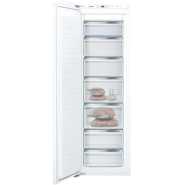 Highlights:
Bosch Tall Integrated Built-in Frost Free Fridge Freezer w/ Fixed Hinge, 177.2 x 55.8cm | GIN81AEF0G

The NoFrost freezer with electronic temperature control: set the target temperature precisely and easily.
VarioZone: more flexibility due to variable-use glass shelves and drawers in the freezer compartment.
Automatic super freezing: for freezing smaller food loads faster whilst protecting your frozen items from defrosting, thanks to the detection of temperature increase
NoFrost: never defrost again, thanks to perfect protection from ice formation – that saves time and effort.
BigBox frozen food drawer: for stacking storage containers or for large frozen food items.
Energy efficiency class A++: cools especially efficiently.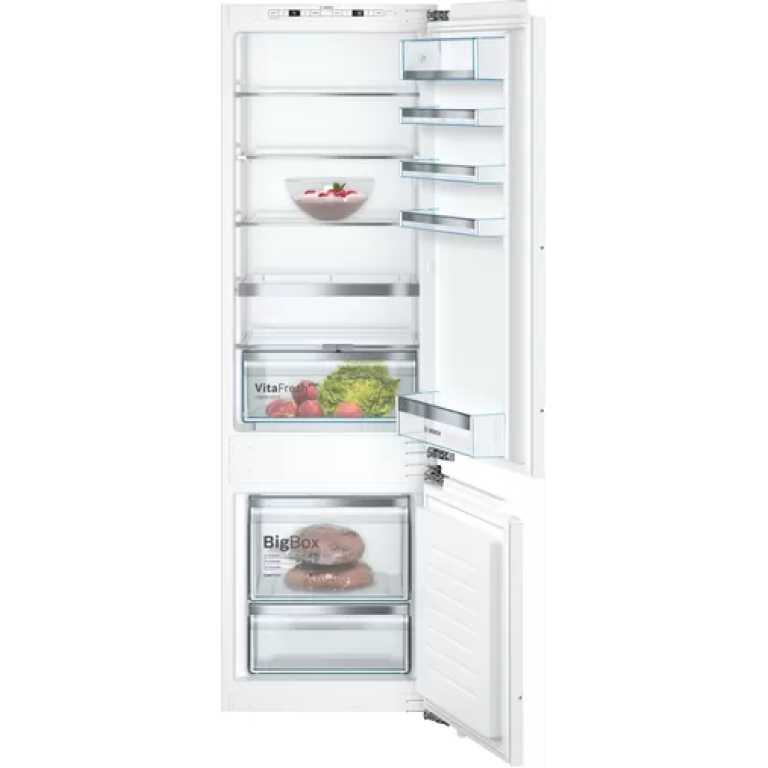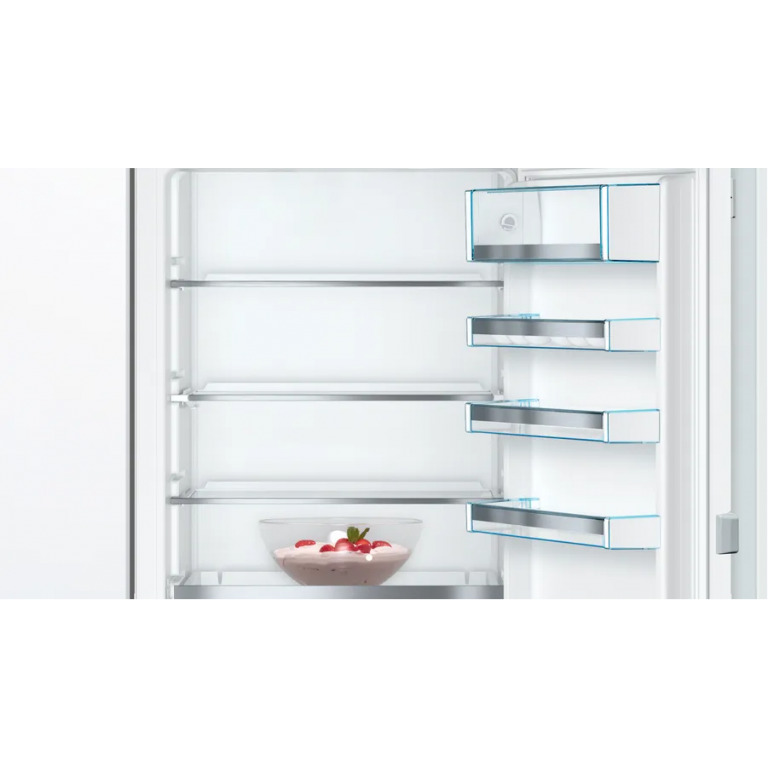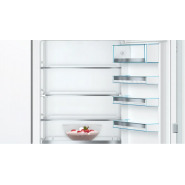 Highlights:
Bosch Integrated Upright Fridge, 177.5 x 56cm, Fixed Hinge | Serie 6 | KIR81AFE0G
LED lights bring a completely new lighting concept to fridges
VarioZone: more flexibility due to variable-use glass shelves and drawers in the freezer compartment
Automatic super freezing: for freezing smaller food loads faster whilst protecting your frozen items from defrosting, thanks to the detection of temperature increase
BigBox frozen food drawer: for stacking storage containers or for large frozen food items
EasyAccess Shelf: retractable glass shelf for convenient loading and unloading and a perfect view
319 Litres of usable space, 209 litres in the fridge and 61 litres in the freezer
80/20 Split with reversible door hinges and door-on-door assembly
2 year warranty for peace of mind
Dimensions (mm): H1772 x W558 x D545
5 Fridge shelves, 1 VitaFresh fruit and veg drawer, 2 freezer drawers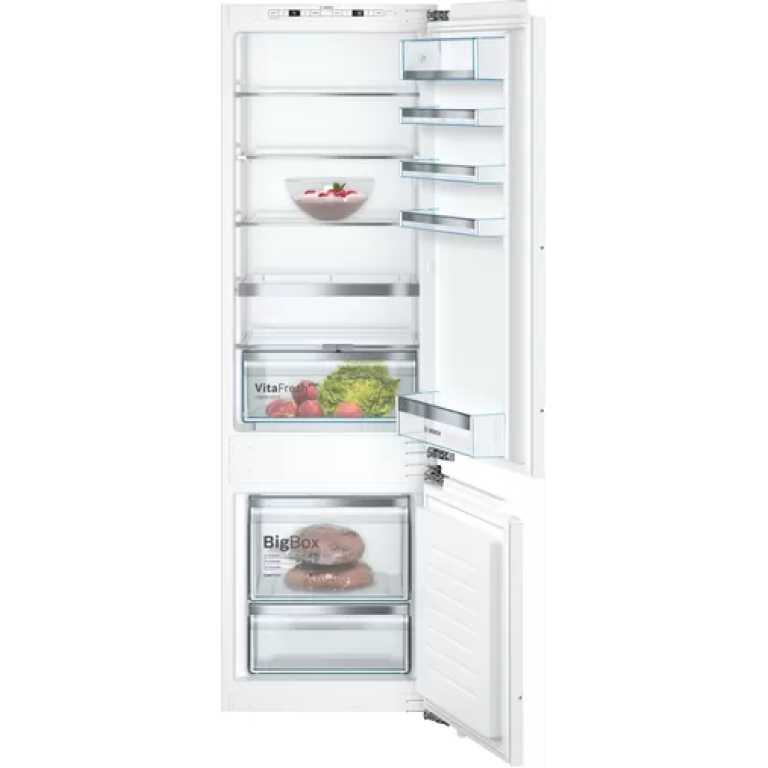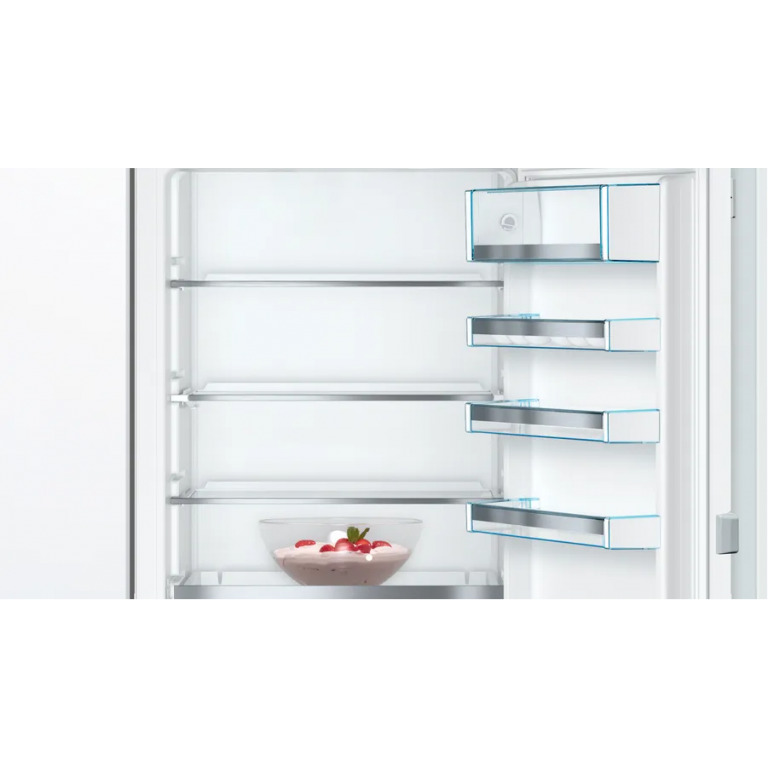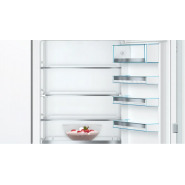 Highlights:
Bosch Serie 6 270 Litre 80/20 Split Integrated Built-in Fridge Freezer KIS87AFE0G
LED lights bring a completely new lighting concept to fridges
VarioZone: more flexibility due to variable-use glass shelves and drawers in the freezer compartment
Automatic super freezing: for freezing smaller food loads faster whilst protecting your frozen items from defrosting, thanks to the detection of temperature increase
BigBox frozen food drawer: for stacking storage containers or for large frozen food items
EasyAccess Shelf: retractable glass shelf for convenient loading and unloading and a perfect view
270 Litres of usable space, 209 litres in the fridge and 61 litres in the freezer
80/20 Split with reversible door hinges and door-on-door assembly
2 year warranty for peace of mind
Dimensions (mm): H1772 x W558 x D545
5 Fridge shelves, 1 VitaFresh fruit and veg drawer, 2 freezer drawers