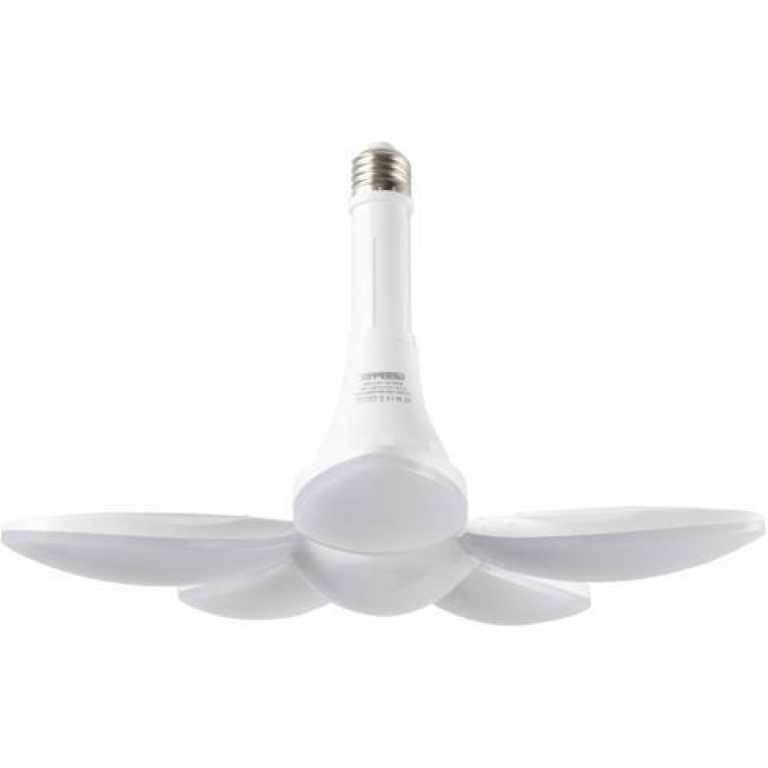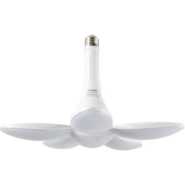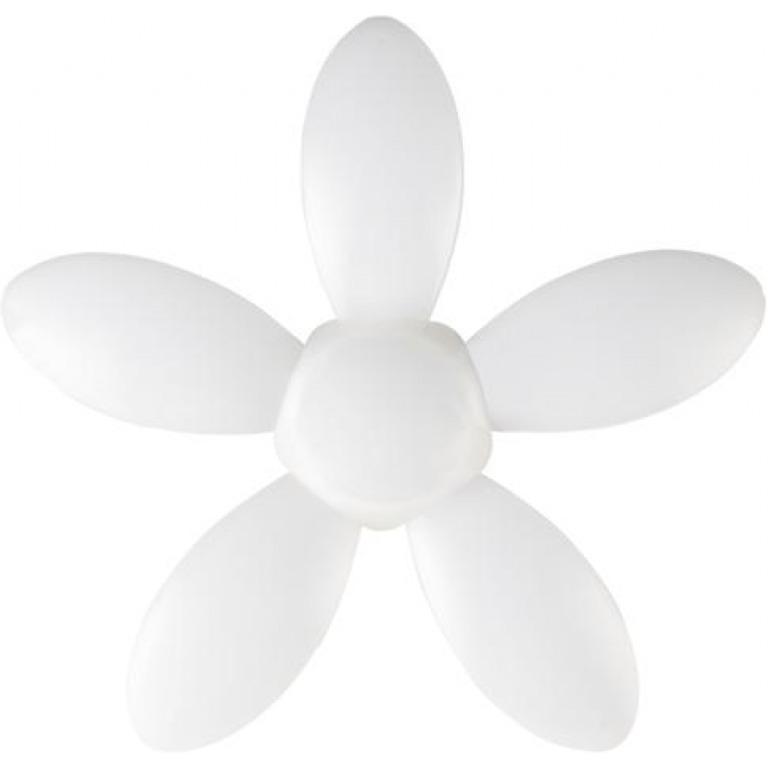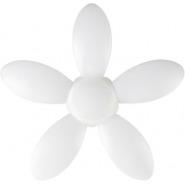 Highlights:
Geepas   |   GESL55096 5 Leaf Led Folding Lamp ,60W Power, GESL55096 – Long Life LED 50000 Hours, 80% Energy Saving, Ideal for Garage, Workshop, Warehouse, Shop
Cover material: PC material
Lumen: 951m/w; Colour temperature: 6500K
Base: E27; Lamp size: 125*190mm; Full spread size:300*210mm
Voltage: AC85-265V 50/60Hz; Power 60W
BRIGHTER AND MORE ENERGY-EFFICIENT – Geepas LED light is equipped with 60W upgraded high-power LED chips and advanced energy-saving chips are installed. Our LED light can save up to 80% of electricity costs. High brightness and energy saving can meet all your needs.
DEFORMABLE DESIGN AND WIDE-ANGLE LIGHTING – Unique deformable five-petal and wide-angle garage lighting design. Each wing can be adjusted by 90 degrees, and the maximum coverage angle can reach 360°, which is very useful for accurately projecting light to the desired position. Deformable lights provide the best indoor lighting experience for your workplace.
LONG LIFE & ENERGY SAVING – 60W low-power consumption, LED shop light saves up to 80% on your electricity bill compared with a traditional light bulb. Over 50000 hours of long-lifetime.
WIDE APPLICATIONS – Garage, basements, warehouse, workshops, utility and recreation rooms, storage rooms, barn, equipment rooms, large area lighting requirements, workspace, carports, auto shops, task and general-purpose lighting.
ROBUST DESIGN & LONG SERVICE LIFE – This LED folding light is built with high-quality material and is premium and durable under maximum performance, over long hours of constant runtime make the maintenance cost sharply cut down.
EASY TO INSTALL – This Geepas LED folding lamp is simple and convenient to install. No tools, no wiring, and no professional electricians are needed, installation is as easy as screwing in a light bulb. Package with a B22 conversion adapter, you can screw it into a mogul socket.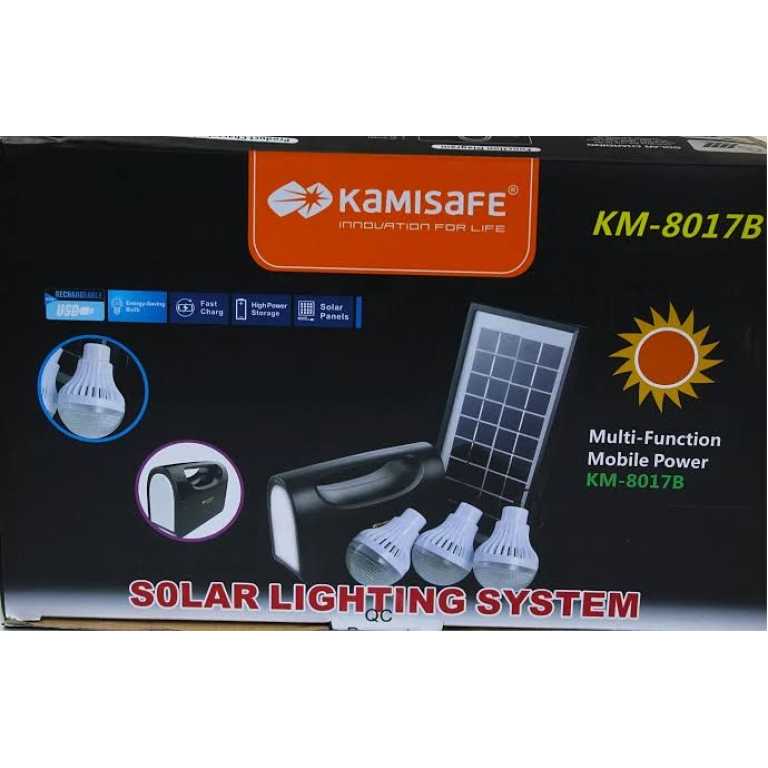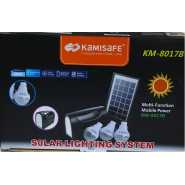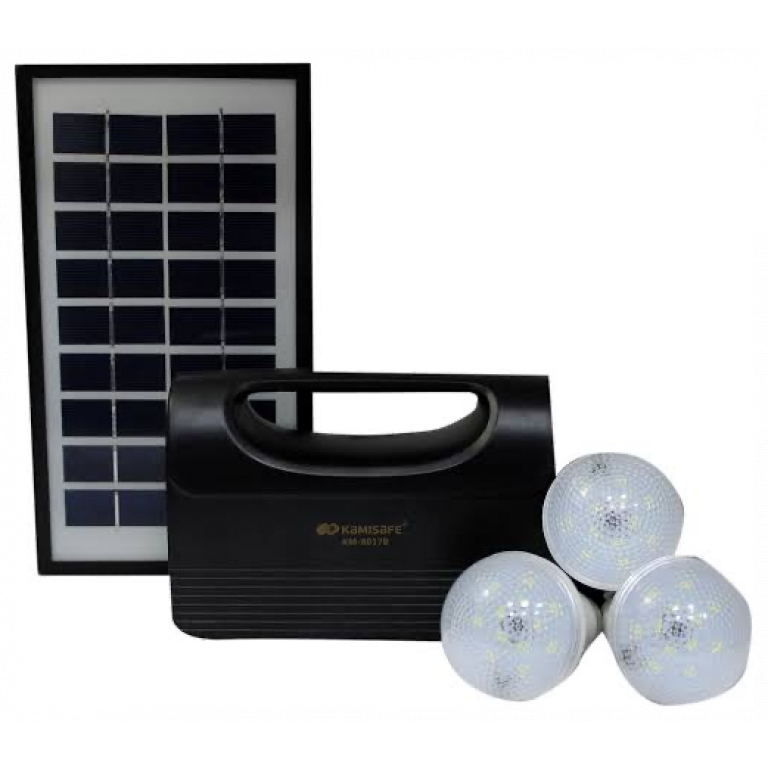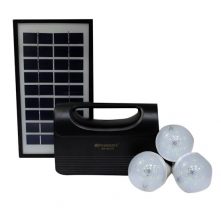 Highlights:
3 LED bulbs with 3 meter cables and individual switches
3W Charging panel
Built-in 6V4AH rechargeable sealed lead-acid battery
AC220-240V, 50/60Hz , charging time 13hours
With two light bulbs but can support up to four LED bulbs
Discharge time : 10hours with two bulbs