Bedsure Flannel Fleece Blanket brings extra warmth and comfort for an afternoon nap in bed or couch, perfect for indoor and outdoor use to provide constant warmth in chilly weather. Ensure ultimate fluffy softness with our flannel fleece blanket throw all year round, whether it's in summer or winter. Flannel Fleece Blanket provides similar softness and warmth for those who are sensitive to natural fibers.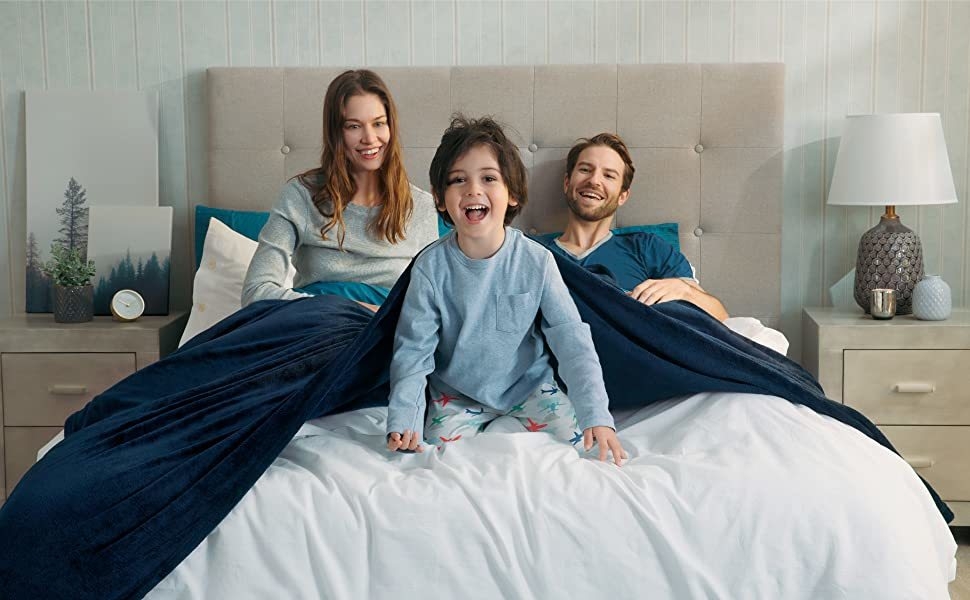 PREMIUM PROCESSNeat stitches enhance strong connections at seams and better strength with integrated outlook
STYLISH DESIGNDouble-side (reversible) design offers you different soft with one side of smooth and fuzzy to the other
USER-FRIENDLY BLANKETFleece blanket brings you more lightweight and fluffier feeling than ordinary cotton blanket to keep you warm.