Wash cold, save energy
With Eco Bubble ™ technology, you can save a lot of energy * by washing heavy loads at low temperatures. The bubbles activate the detergent so that it penetrates the fabric quickly and easily removes stains, even in cold water (15 ° C).
An exceptional stain remover
With Bubble Soak technology, just press a button to eliminate a lot of stubborn stains. The clothes are completely impregnated in the bubbles, which makes it possible to detach the stains and eliminate them effectively.
A design of great elegance
The Crystal Gloss transparent door offers an elegant and aesthetic look that will fit seamlessly into any modern interior. Its transparent resin reflects the light creating a pleasant spectrum of colors.
Easy troubleshooting
The Smart Check automatic error monitoring system detects and identifies problems, and offers very simple troubleshooting solutions through a smartphone application..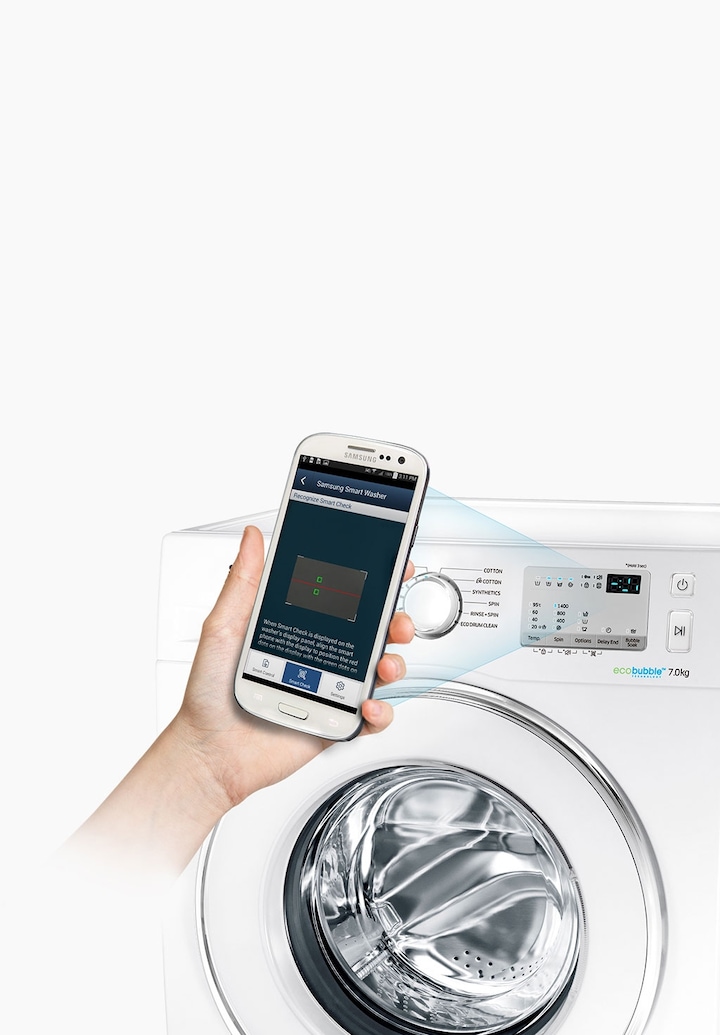 Cleaning the drum without chemicals
Always more practical, Eco Drum Clean technology keeps your front-loading washing machine clean without the use of harsh chemicals. In addition, it can even warn you automatically when the drum needs to be cleaned.
Save time for light loads
The quick wash program is the ideal solution for your busy life: by quickly and efficiently cleaning lightly soiled clothes, it allows you to keep time for yourself.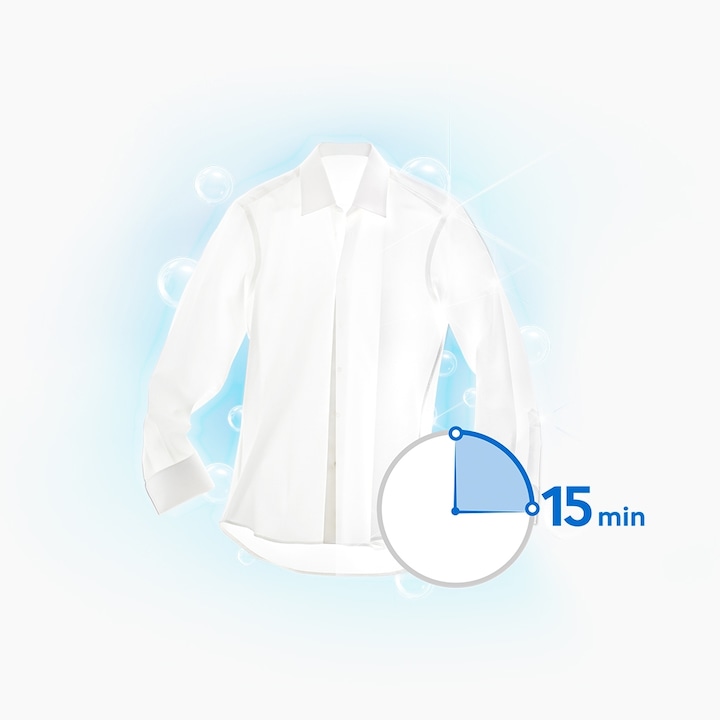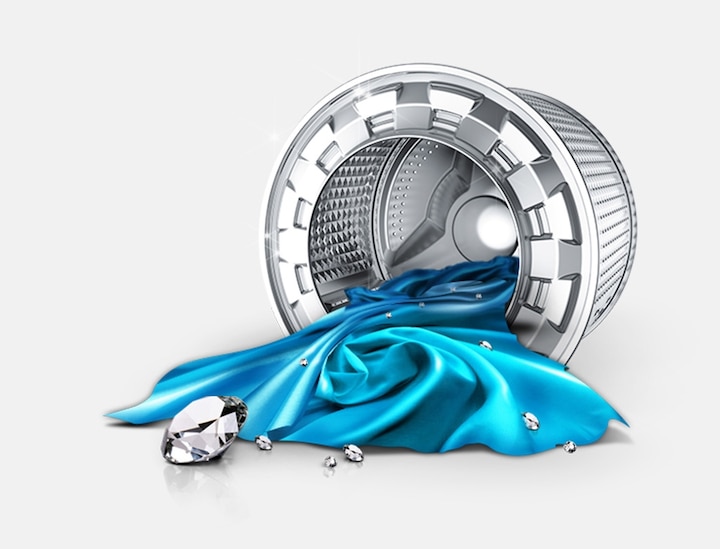 Delicate washing of textiles
Diamond Drum's unique, slightly waved design with diamond-shaped ridges promotes a gentle wash of your clothes. The small size of the water outlets also helps protect fabrics by preventing them from getting stuck in them.