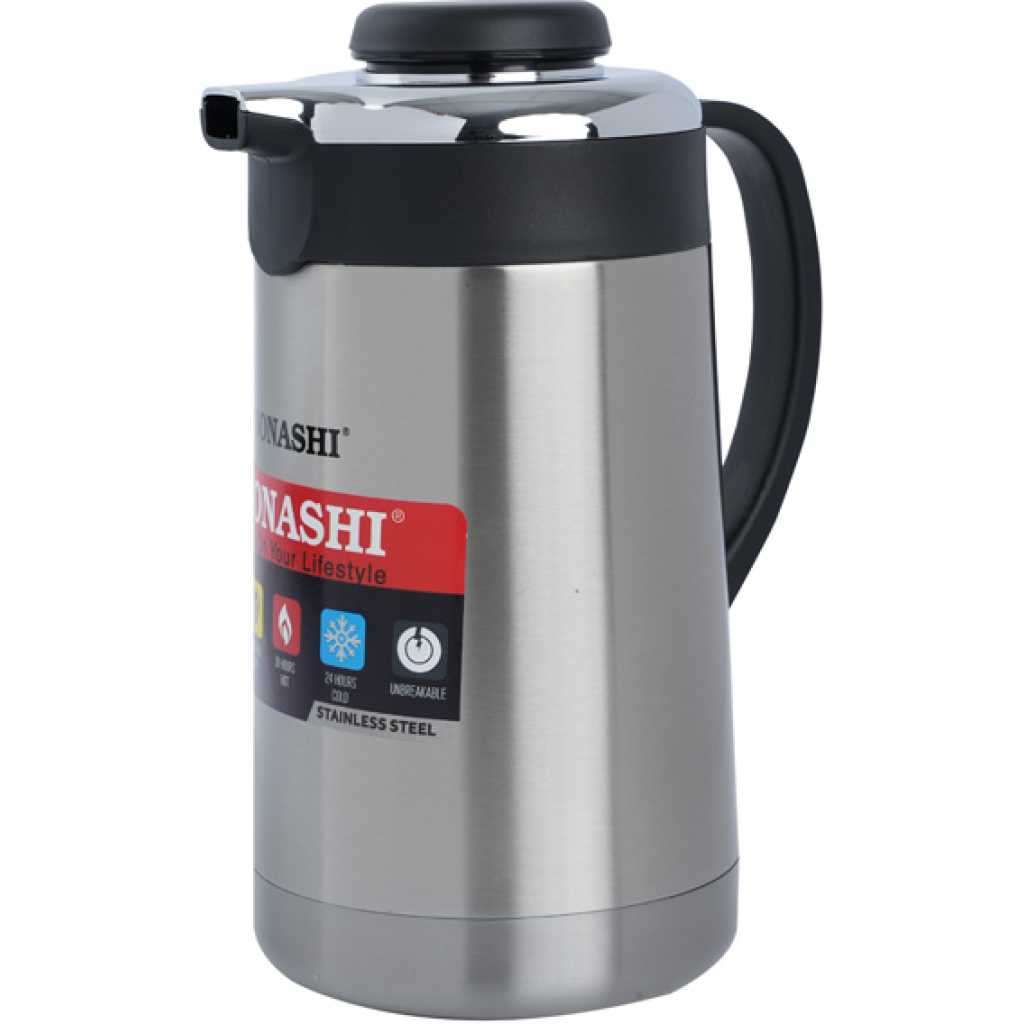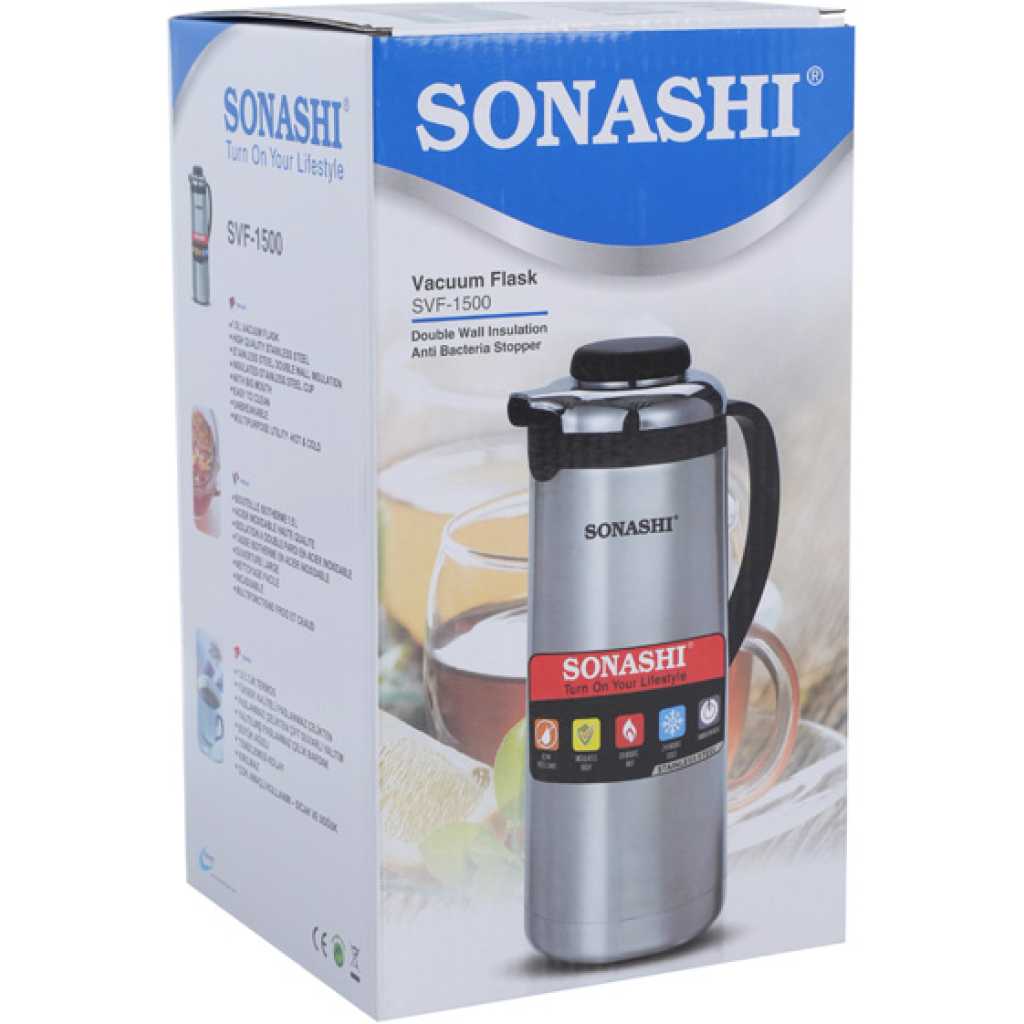 Sonashi 2.0- Litre Hot And Cold Vacuum Flask Silver/Black

---
Pay Cash on Delivery
Safe Payment methods
---
Our Delivery Timeline is 1 - 2 Working Days ( Kampala, Wakiso & Mukono), 2 - 5 Working Days For upcountry
Highlights:
Sonashi 2.0- Litre Hot And Cold Vacuum Flask Silver/Black. 

Accurate Temperature: This vacuum flask keeps the beverage true to its temperature for hours. It can be used to store both hot and cold beverages to enjoy their perfect temperature and taste even after multiple hours of storage.
Premium-Quality Flask: This high-quality stainless-steel flask is a combination of heavy-duty material which enables it to offer flavor-preserved beverages each time. It has a stainless-steel insulated cup on top.
Multi-Purpose Flask: This vacuum flask can be used to store variant beverages. You can store hot tea, coffee, or milk for kids for the picnic, long drive, etc. It can also preserve cold beverages for everyday use.
Easy Dispenser: This insulated vacuum flask has a wide mouth opening for dispensing the beverage quickly. With a comfortable handle, you can hold and serve the beverages to anyone without any trouble.
Product Specifications: This unbreakable vacuum flask has a stainless-steel double wall insulation with 2-liter capacity. It can be used to store both hot and cold beverages. With an unbreakable design and insulated stainless-steel cup, it is safe to use around kids. It is easy to dispense beverages due to its big mouth opening.
---
Our Delivery Timeline is 1 - 2 Working Days ( Kampala, Wakiso & Mukono), 2 - 5 Working Days For upcountry
---
Safe Payment methods
---