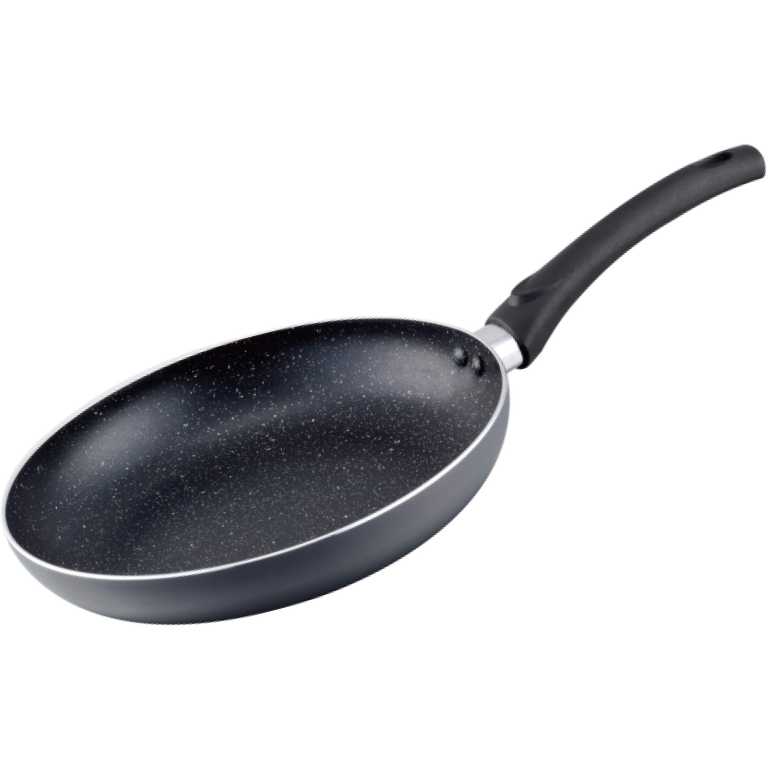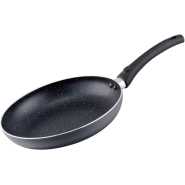 Highlights:
HEALTHIER WAY TO COOK – Chemical-free, ceramic non-stick releases no toxins during cooking, so it's better for you and the environment. Whether you need to scramble an egg, fry a chicken, sear a steak or sauté your vegetables, this frying pan is perfect to enjoy varieties of dishes. It cooks up fast, healthy family meals using less oil for healthy eating. Features soft-touch heat resistant handles to help you lift, shake, & move your pan;

HEAVY-DUTY ALUMINIUM BUILD – Constructed from strong aluminium that is wonderfully non-stick and energy-saving milk pan. Here's another benefit of aluminium: it heats up quickly and evenly, so you don't get the 'hot spots'.

LESS OIL NECESSARY – Fry, sauté, and sear your favourite ingredients the guilt-free way. It's powerful non-stick instantly releases food. Non-stick coating for improved performance, easy cooking, and cleaning. Comes with embossed bottom for quick & even heat distribution.

MUTI-PURPOSE FRY PAN – Cook, fry, bake, broil, flambé & more in this super-strong pan! Perfect for making quick last-minute meals healthier like omelettes and fish, beef, bacon even grilled cheese without oil or butter! The non-stick, non-toxic free surface allows for use of less oil and fat to create a healthier meal & the stickiest of meals will slide right off and wipe right out. Great for sautéing, searing, pan-frying, poaching, caramelising and simmering.

MULTIPLE HOB TYPES – Suitable for multiple cooking sources (stove & cooktops): electric / gas/ceramic/halogen cooktops for ultimate long-lasting flexibility. It heats up quickly & evenly, so you don't get the 'hot spots'.