TEFAL Essential Non-stick 5 Piece Set B372S544- Black
Tefal's durable and long lasting pots & Pans with Thermo-spot for everyday use.
New generation Thermo-Spot® tells you when pan is at optimum cooking temperature for perfect cooking
Resist Plus durable non-stick coating provides long-lasting scratch protection and optimum glide over time
Durabase technology offers even heat distribution and is suitable for all hobs (except induction)
Bakelite handle that provides a comfortable and secure grip – oven safe up to 175°C
Aluminium for optimum heat conductivity
Dishwasher safe
Tefal Essential 5 Piece Set
Tefal introduces the Essential set, combining all the benefits of Tefal aluminium non-stick with the patented Thermo-spot technology. The Tefal Essential set comprises of 3 x Sauce pans and 2 x Frying Pans. A set that contains all you need for all your cooking endevours. What's more, with an Expert Non-stick coating, cooking is quick and Easy. The handles have been designed for a solid and comfortable grip. Tefal has launched this set to meet the needs of every kitchen. Its pots and pans are essential for everyday use. Aluminium cookware is very popular amongst beginners and gourmet cooks alike thanks to excellent conductivity and durability on both the exterior and interior of the product. Long-lasting and light weighted this material is easy to use for everyday cooking.
    POWERGLIDE-High Resistant Non-Stick Reinforced with Titanium Particles, POWERGLIDE is the powerful non-stick coating that ensures lasting glide day after day   
THERMO-SPOT  By turning full Red when the pan has reached the ideal temperature for searing, Thermo-Spot guarentees perfect texture, color and taste, for delicious full-flavoured meals each & every day.  
 NON-STICK EXTERIOR COATING  The Convenient Non-Stick exterior makes cleanup wasy.  
  Hob Compatibility: Gas, Electric, Ceramic   Compatible with all Stovetops, except induction (Gas Electric, Ceramic)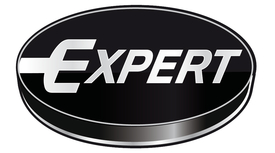 Expert non-stick coating     
    Frequent questions  WHAT SHOULD YOU DO WHEN THE FOOD BEGINS TO STICK?Non-stick utensils are specially designed so that food does not stick. However, the frying pan or saucepan has to be properly maintained. For that purpose, please observe the following tips: slightly oil the frying pan/saucepan before first use and then wash and dry it, repeat the process from time to time if you wash the frying pan/saucepan regularly in the dishwasher. It is also necessary to avoid overheating and scratches, in particular due to use of metal accessories (spatulas, ladles) and/or due to cleaning with a scouring sponge.    IS NON-STICK COOKWARE OVEN PROOF? Only frying pans, saucepans or saute pans from the Ingenio range can go in the oven, thanks to their detachable handles (ensure that the detachable handle is removed). Utensils should never be used in a microwave or convection oven.  WHAT IS THE ADVICE FOR FIRST USE? 1. Wash the frying pan in hot water and washing-up liquid to remove any dust. Dry it and rub a little cooking oil into the non-stick coating before using for the first time. Remove any excess oil. 2. Wash and dry your cookware after each use.  THERMO-SPOT®: TO WHAT TEMPERATURE DOES THE FRYING PAN NEED TO BE HEATED FOR THE TEMPERATURE INDICATOR TO CHANGE COLOUR?For frying pans: between 140 °C and 195 °C
For crepe pans: between 165 °C and 240 °C
This is the optimum temperature for frying and searing food. This indication helps you cook healthier and at an ideal temperature.
CAN I USE METAL UTENSILS WITH MY FRYING PANS AND SAUCEPANS?You should refer to the recommendations for use indicated on the packaging or in the instructions included with the product. With some ranges, you can use certain metal utensils with the exception of knives and whisks. However, to extend the life of your frying pans and saucepans, we strongly recommend that you do not use metal. Choose plastic or wood.   GENERAL RECOMMENDATIONS • Use plastic or wood utensils, with some ranges, you can use certain metal utensils with the exception of knives and whisks (Refer to the recommendations for use indicated on the packaging or in the instructions included with the product).
• Avoid cutting directly in the pans.
• Do not gouge the non-stick surface. Slight surface marks or abrasions are normal and will not affect the cookwares performance.
• After cooking, do not let pans boil dry and do not leave empty pans on a heated burner.
• Always select the proper electric burner size or adjust the gas burner so the flame only touches the bottom of the pan and does not climb up the sides.
• Never leave pans unattended while cooking.
• Let pans cool before cleaning.  WHY CAN A PAN TURN GONDOLA-SHAPED? A pan warps under thermal shock (an overheated empty pan, a hot pan in contact with cold water or placed on a cold surface, etc.).
Before cleaning the pan, let it cool to room temperature.
A warped pan will give poor cooking results.  CAN I COOK IN IT WITHOUT OIL? To extend the life of the coating, you should use a small amount of oil when stir-frying or grilling. You do not need oil when boiling or stewing.